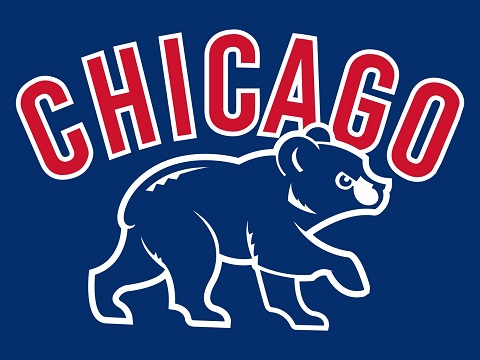 Welcome to the 2015 Razzball Team Previews! After the jump, you'll find everything you need to know about each team to get yourself ready for the upcoming fantasy baseball season. And I mean everything folks. We've got projected line-ups and stats, Slurpee's, lube, a guide for beginner electricians, and even a cactus! Oh, wait, yeah, like half of those things are actually what I have in front of me… But hey, what's the point of lube and cacti if you can't share? Truer words have never been written. And, as an added bonus, we also have a very special guest… Mauricio Rubio Jr. from the Cubs Den, to provide his take on what the team has in store for us this season. So without further ado (and plenty of lube and cacti), let's check out the 2015 Chicago Cubs!
2015 Chicago Cubs Depth Chart & Projections
Starting Lineup
Bench
Starting Rotation
Bullpen
Note: All projections are provided by Grey Albright. 
I'm now happy to welcome Maricio Rubio Jr., here to answer a few questions on the Chicago Cubs…
I look at the Cubs roster and find myself thinking two things. First, Chris Coghlan… why? The second is, I don't know whether this is a 90-win team or a 60-win team, and whichever the end result is, there are sure to be plenty of fantasy implications. What do you think needs to occur for the former to happen, not the latter?
Mauricio Rubio Jr.: Coghlan found a little something last year and the Cubs are desperate for OBP. I actually anticipate he gets serious burn in LF for most of the year. Your last point is spot on. There's a ton of variability with the Cubs team, both of those outcomes are possible as they have an uber young roster with a huge propensity to swing and miss. If they want to win 90 they have to stay healthy in the rotation and not need too many innings from their bottom pitchers. Jake Arrieta and Jon Lester have to have repeat their performances. Kyle Hendricks will have to stay on top of his game that is predicated on advanced scouting. He really has to anchor that 5 SP spot for them to be in serious contention. The 'pen has to show up again and (now for the big one) their question marks on offense have to answer in a positive fashion. Javier Baez comes into this season with a ton of questions about his contact ability and his ability to play at this level. Kris Bryant has to produce in 2015 and both Soler and Arismendy Alcántara have to adjust to what the league is doing to them.

Tons of qualifiers, and sure it's possible, but man, that's a long list don't you think?
Javier Baez, Jorge Soler, Arismendy Alcantara… who has the better 2015 and what kind of production are you expecting?
Mauricio Rubio Jr.: Overall, I think Alcántara has the better 2015. Soler and Baez have more power potential and there is the possibility that their games mature in short order but I think both of them will have a few more learning curves to battle. Alcántara provides value across the board, if he fixes his infielder arm slot he can have a good arm to go along with solid CF defense and on offense he can hit a little bit while providing good speed and hitting for some sneaky pop. I like his skillset a lot and he's learned at each level he's visited.
Things like the 2014 Jake Arrieta happen once in a while in the great game of baseball, and it's certainly fun to watch. Is there another pitcher on the Cubs roster that might surprise this year?
Mauricio Rubio Jr.: The guy I'm looking at here is Travis Wood, who has had an uneven career. He completely lost the zone last year which deeply undercut his pitchability (sequencing etc., etc.). If Wood can start repeating his mechanics and finding his spots again, he can return solid value.
Will Hector Rondon stay the closer for the entire year? If not, is his replacement currently on the roster?
Mauricio Rubio Jr.: I do think he will, but even if he doesn't, the Cubs have acquired their fair share of power arms who can close. Neil Ramirez was spectacular last year, Pedro Strop is a solid option and don't sleep on Justin Grimm.

And then of course there's C.J. Edwards lurking in the minors. He has closer stuff, great arm speed, plus fastball and an absolute hammer for a curve. Profile screams "High Leverage Arm".
If I started walking down North Sheridan screaming "Steve Bartman is a national treasure!", how far would I make it before getting physically accosted?
Mauricio Rubio Jr.: The north side gets a reputation as a soft community by south siders, and I can see where it comes from. But trust me, you go around screaming that in Wrigleyville, and a pack of bros will find you within five minutes.
Want more of the Jay? Don't we all folks? Don't. We. All. Well, you, in fact, can have more. AMAZING. I know. You can find Jay enjoying his dig's over at the Football side of Razz.