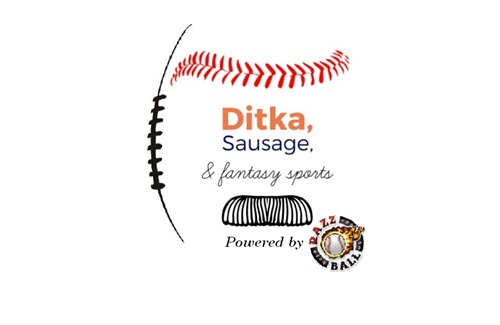 The master of bots himself, Rudy Gamble, joins B_Don and Donkey Teeth on this episode of the Ditka Pod. Discover what forms of sorcery Rudy finds most useful in his utter domination of Tout Wars each year. Speaking of sorcery, you can subscribe to all of Rudy's tools and dominate your fantasy leagues right here.
Mr. Gamble also pontificates on fantasy strategy for the coming season. These strategic conversations touch on the art of stashing relief pitchers, modern day SAGNOF as it relates to both saves & steals, drafting a fantasy ace, RCL approaches, and much more. Rudy then shares a few of his favorite targets have been this draft season before the crew discusses the results of his LABR and Tout drafts. Bring your own sausage to this special guest episode of the world's foremost fantasy sausage fest.
Please, blog, may I have some more?
For most of you, been there, read this shizz already, but there's Razzball newbies (Razzbabies?) that need some coddling occasionally.  If you know PEDS, skip ahead into the comments and discuss my mustache.  So, there's a BRAN (Balanced Roster After Nine) Drafting Strategy by Rudy "The Fro Knows" Gamble.  He's also touched upon some fantasy […]
Please, blog, may I have some more?