After a tough opening week, we've bounced back the last two weeks. The only frustrating part of last week's article is that two of our streamers got injured! That's something you can never predict, and it's annoying because both guys were well on their way to some good starts. We also got a good week from Connor Joe, and it's fun to go dumpster diving for some waiver-wire hitters. We have a couple we love this week, so let's kick things off by looking at the favorable team matchups!
Favorable Team Matchups
7 Games
Baltimore Orioles (vs. BOS, at DET)
Minnesota Twins (vs. NYY, vs. KC)
6 Games
Arizona Diamondbacks (vs. KC, at COL)
Cleveland Guardians (vs. COL, at BOS)
Milwaukee Brewers (vs. DET, at LAA)
Pitching Streamers
Hayden Wesneski, CHC (at MIA)
This youngster had a monster spring training but a horrible two-start stretch to start the year moved him to numerous waiver wires. It's hard to understand why fantasy managers overreacted so swiftly, with Wesneski posting a 2.12 ERA, 1.12 WHIP, and 32 percent K rate in five starts during spring. That's the stud we saw at the end of last year, accruing a 2.18 ERA, 0.94 WHIP, and 9.0 K/9 rate in six starts. We also saw Hayden throw seven one-run innings in his most recent outing, and he could be rostered in every fantasy league this time next week. We say that because he faces Miami, who rank 27th in xwOBA and 28th in runs scored.
Cal Quantrill, CLE (vs. COL)
We had Big Q in here last week as one of our streamers, and we're going right back to the well. The righty threw six scoreless innings before departing due to comebacker off the leg. Rumors are that he'll be ready to go here, and there aren't many better streamers with a higher floor. Quantrill has allowed four runs or fewer in 49 of 52 starts over the last three years, providing a 3.22 ERA and 1.21 WHIP in that span. That makes it hard to understand why he's so widely available, and this couldn't be a better matchup. Colorado has been dead-last in runs scored, OBP, OPS, and xwOBA on the road in each of the last two years. The Streamonator adores him in this spot, projected to provide $16.3 worth of value.
Eric Lauer, MIL (vs. DET)
I don't understand why nobody wanted Lauer in drafts this year. This southpaw has been breaking out for two years now, generating a 3.47 ERA and 1.19 WHIP coming into the year. A horrific outing against a stout St. Louis lineup has annihilated his averages this year, but he's got a 2.37 ERA and 1.00 WHIP in his other three starts. That's the stud we've seen over the last two years, and he should destroy this dastardly Detroit lineup. The Motor City Kitties are 29th or 30th in wOBA, OBP, xwOBA, and runs scored. He'll also enter this matchup as a -200 favorite at home, which is incredible since Lauer has a 3.11 ERA, 1.14 WHIP, and 8.9 K/9 rate at Miller Park since 2021.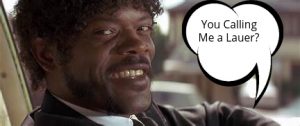 Josiah Gray, WAS (vs. PIT)
This one is risky, but this youngster is showing some signs of promise. Gray was once one of the highest-touted prospects in MLB, totaling a 2.41 ERA, 0.93 WHIP, and 27 percent K rate throughout his minor league career. Home runs have been killing him since his call-up, but the last three starts are really encouraging. Gray has a 2.16 ERA and 1.38 WHIP in that span, allowing just one dinger. Limiting the long-ball is what will change things for this talented youngster, and that shouldn't be an issue against a Pirates team missing O'Neil Cruz. Pittsburgh was bottom-three in runs scored, OBP, OPS, and xwOBA last year and should creep closer to those averages the deeper we get into the year.
Hitting Streamers
Joey Gallo, MIN (vs. NYY, vs. KC)
Gallo has always been a favorite of mine, and it's been rough watching him struggle the last few years. In any case, he's gotten off to a hot start with the Twins and still holds one of the most powerful bats in baseball. The lefty masher has a .296 AVG, .405 OBP, .889 SLG, and 1.295 OPS through the first three weeks of the year. We've seen him go on power binges like this in the past, picking up 151 homers between 2017 and 2021. That's one of the highest marks in MLB in that span, and we love these matchups. Not only does Gallo get seven games, but he faces six righties this week! It's not a scary group of right-handers either, avoiding Gerrit Cole on the Yanks and facing four terrible Royals righties.
Luke Voit, MIL (vs. DET, at LAA)
Voit is not an everyday player for the Brewers, but he could be this week! Milwaukee faces four lefties in this six-game week, and they've been hitting Voit in the heart of their lineup in these circumstances. That means we could get 20 at-bats from Voit, which is all you can hope for from one of your streamers. That's all you need for Voit to be a solid pickup this week, totaling a .343 OBP, .476 SLG, and .819 OPS since his rookie season. His splits are actually worse against lefties over recent years, but the matchups make him tough to avoid. He faces Eduardo Rodriguez, Spencer Turnbull, Michael Lorenzen, Reid Detmers, Jose Suarez, and Tyler Anderson.
SAGNOF (Saves/Steals Ain't Got No Face)
Steals Specialists
Myles Straw (CLE)
Straw has developed into an everyday player for the Guardians, and he should benefit from the superb Cleveland matchups. The speedster has seven steals already and should run rampant in these magical matchups.
Esteury Ruiz (OAK)
This youngster has been hitting leadoff for a week now and could be one of the league leaders in steals in this role. He's got a steal in three of the last six games, picking up five for the year. He also gets seven games in decent matchups and could be universally rostered if this speed continues.
Saves Specialists (These are gross, by the way!)
Jeurys Familia (OAK)
Dany Jimenez and Trevor May both went down with injuries this week, so Familia is the guy! That's not very exciting since the A's are atrocious, but if you need saves, Familia could be a sneaky pickup in a seven-game week. He's been terrible this year, but at least he has some experience!
Brad Boxberger (CHC)
Michael Fulmer had an epic meltdown on Thursday, and we saw Boxberger strike out the side in his one save chance earlier in the year. He's allowed just one run across 6.1 innings and looks like the best bet to grab the next save for the Cubbies. **Update: …and 3 ER yesterday…roster this bullpen at your own risk**
Feel free to comment here or reach me on Twitter @Bartilottajoel if you have any questions!