Welcome to another week of "Set Your PVR (Perception Versus Reality)," wherein Dr. Easy and I scour the Razzball Season-to-Date Player Rater for the arcane, the mundane and the insane when it comes to player rankings for fantasy baseball: who's rated higher than you'd think they would be? Who are we surprised to see among the bottom feeders? Who's just been quietly getting it done without fantasy baseballers (Grey's mom's term!) really noticing or scooping them up, meaning they juuuust might be sitting out there on the waiver wire, yearning for an owner like a puppy in the window of a pet shop?
Today we'll focus on some surprises in the category of starting pitcher, but before we get into that, we thought we'd mention a regime change at the top (of the Player Rater. Not in Razzball. No coup yet that we know of). Over the last four weeks since we started this column, Paul Goldschmidt and Aaron Judge have been battling it out for position 1 and 2 (overall): 6 July—Goldschmidt 1st; 13 July—Judge 1st; 20 July—Goldschmidt 1st. Max Scherzer has consistently held 3rd place throughout. But as we're writing this on July 26, Charlie Blackmon has suddenly shot up from his habitual 5th or 6th place and is perched on top, tied with Jose Altuve. Judge is 3rd, Goldschmidt 4th. Scherzer's slipped to 9th overall. Blackmon was rated 19th pre-season; his numbers were always good, but people may have anticipated a trade mid-season (which will have hurt his numbers) that hasn't happened because the Rockies aren't sellers.
Starting Pitchers
The subject of Jake Odorizzi came up over breakfast one morning (as it does) and Dr. Easy and I started wondering about some "big-name" pitchers and how they're doing. Spoiler: some of it is a bit sad.
Jake Odorizzi: In Odorizzi's case, Dr. Easy and I fell into our own little perception versus reality warp. When we fired up the Season-to-Date Player Rater (yes, I am gonna continue recklessly using the acronym STD PR) to take a look, we were surprised at how low he's ranked of all SPs. He's 68th. That's, ahem, 4 places behind Scott Feldman. And yet he's also 68% owned in ESPN Razzball Commenter Leagues (RCLs)! This seems to be a case of "someone that I used to know": y'all are hanging on to this guy because he used to be good. Except he's negative in every single category except $WHIP: 1.3 (WHIP of 1.27), which still ranks him 137th out of SPs. His high ERA (4.47) and even worse FIP (5.74; he's giving up walks and home runs at a higher rate than ever before) tell us he probably won't get better any time soon. So, stop it. (Breaking news: Odorizzi. He just went on the DL. Even more reason to dump him. Life is too short. OK? OK.)
CC Sabathia: Honestly, for the longest time, I've thought of Sabathia as a bit of a has-been pitcher. And maybe I'm not alone: he's only 24% owned in RCLs. And yet, the Player Rater tells us he's ranked 38th out of SP. CC is 18th in $W ($W 3.8 — that's 9 on the season) and 36th in ERA (3.44), but negative in $K ($K -1.5). He's beating his FIP, but it's not a bad FIP: 4.18. In terms of K/9, Sabathia is actually slightly worse than Odorizzi (7.18 to Odorizzi's 7.80), but he's not giving up the home runs. His HR/9 is shrinking year on year: 1.96 (2014), 1.51 (2015), 1.10 (2016), 0.91 (2017; note that Odorizzi's is 2.19). So this seems to be the evolution of Sabathia from a power pitcher into a crafty lefty. Compared to Odorizzi, he's worse in K/BB (2.03 versus Odorizzi's 2.34), but because he's learning how to limit the home runs as he's getting older, and he has the fourth-best run support in MLB behind him, that's giving him wins. The Yankees, who are in a playoff run, are not going to trade away any of their offense, so the run support and wins are probably not going to dry up. The TL;DR version: grab Sabathia.
Masahiro Tanaka: Once we looked at Sabathia, we got all interested in how another generally well-perceived Yankee pitcher is doing (I will confess to thinking he's doing better than he actually is, too). Unbelievably, Tanaka is ranked 71st out of all SPs, at $1; that's 3 positions below Jake Odorizzi, whom we just finished slagging off. And he's 99% owned. He's positive in only two categories: $W ($W1; 7 on the season—compare to Sabathia above: having a crappy ERA [5.37] will do that for ya) and $K ($K 3.8), and this latter is where he's getting his value: his 118 Ks put him at 20th overall of SPs. So if you have him for his Ks, great, but just be aware that he's hurting you in other categories: his walks are up, and his home runs are way up, and his health is in question. Should he be owned? Possibly not. We'd say he's a streamer (…and we're not the only ones…), but it's even hard to predict where he's going to do well, since his home-away splits don't help (4.75 at home; 5.89 away).
Justin Verlander: OK, people. We need to have a serious talk. Verlander is owned by 97% of you. And you know where he's rated? … He's 92nd out of SP. <goes to hypnotist to be cured of fear of flying, buys two dozen barf bags, starts logging hours in the air, gets pilot's license, buys skywriting equipment, rents Cessna, takes off, sky-writes the following over Razzball-Land:> NINETY-SECOND. And it's not like he's missed any time, either. He's negative in every single category except $K. His $K 3 value (111 for the season) puts him 25th of SPs. And so, similarly to Tanaka, if you're keeping him for the Ks, just be aware that he's probably dragging you down everywhere else. And unlike Tanaka, he doesn't have much hope of getting wins in the future, either—unless he gets traded.
Jhoulys Chacin: One of our favorite things to do (because we're old and have no life) is to run our eye down the STD PR and look at ownership numbers—that's where the surprises often lie. So imagine how excited we got (imagine!) to see Chacin ranked 40th out of SP—that was way higher than we'd expected. And then, even more startlingly, he's only 19% owned. He's positive in every category: $W 3.8 (9)—this seems to be the category that's pulling him up, as he's ranked 26th in $W. (Just a friendly reminder: typically, you don't want to pick up a pitcher for his wins, because it's so flukey; certainly don't pick up a San Diego pitcher for his wins!). His $ERA is 0.2 (4.26), $WHIP 0.4 (1.29), and $K 1.3 (96).  So while he might not be offering tremendous value in those categories, he isn't hurting you either. But obviously, as with most hodgepadres, play him primarily at home (or check in with Stream-o-Nator): his ERA splits are a quite startling 1.94 at home versus 7.35 away. Playing him away may undo any value those positive stats have provided.
Catcher
Matt Wieters: Dr. Easy and I were in Baltimore for a few days and went to an Astros @ Orioles game (what a gorgeous park Camden Yards is. Eutaw Street! The food: who was the glorious bastard who thought up crab on chips? The clean and plentiful ladies' restrooms! [These things matter, people—ask the other 5 girl readers.]) Caleb Joseph was catching for the Orioles and we couldn't help but wonder: how is Matt Wieters doing? Well, here's your answer. He's ranked 15th out of all catchers, which makes him just mediocre, and yet he's 59% owned. He plays a lot (303 plate appearances; he's ranked 7th in the PA/IP category), so perhaps people are considering him as a set-him-and-forget-him catcher. But if your everyday catcher is ranked 15th, wouldn't you be better off going with the streaming approach and using catchers with a high $/G value: e.g., Robinson Chirinos (1% owned, $/G 17.2), Austin Barnes (1% owned, $/G 18.4), whoever is catching in Colorado on a given day? I mean, compare their numbers to Wieters' $/G of -6.5.
Shortstop
Troy Tulowitzki: I have to make a confession here (Victoria's Secrets).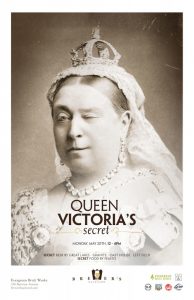 Earlier this week, before we started researching this post, I owned Troy in one league. I picked him up one day because I needed a shortstop and just never got round to dropping him. So imagine my shock at discovering he's 853rd overall (not a typo). That's 44th out of all shortstops (that's more than there are teams!). He has a $/G value of -8.9, which puts him at 48th out of shortstops in the $/G category.  I'm a Jays fan; I watch him every day—I know he's awful. Sure, he's occasionally going to run into a homer by mistake, or hit a grounder that just finds a hole, but that's about it. Dr. Easy piles on, mockingly yelling stats at me: Tulo's exit velocity is declining steadily (85.68 mph this year). His power's gone. He's not going to steal a base. He's in a lineup that can at best be called "struggling" (4th last in MLB in runs scored), so forget the runs and RBIs: in his last 10 games, he has 1 run. He's injury prone, having missed 3 games just last week. His SLG is the lowest it's ever been (.378). And yet, he is owned by 76% of us. We all need to stop hanging on to him for nostalgia reasons.