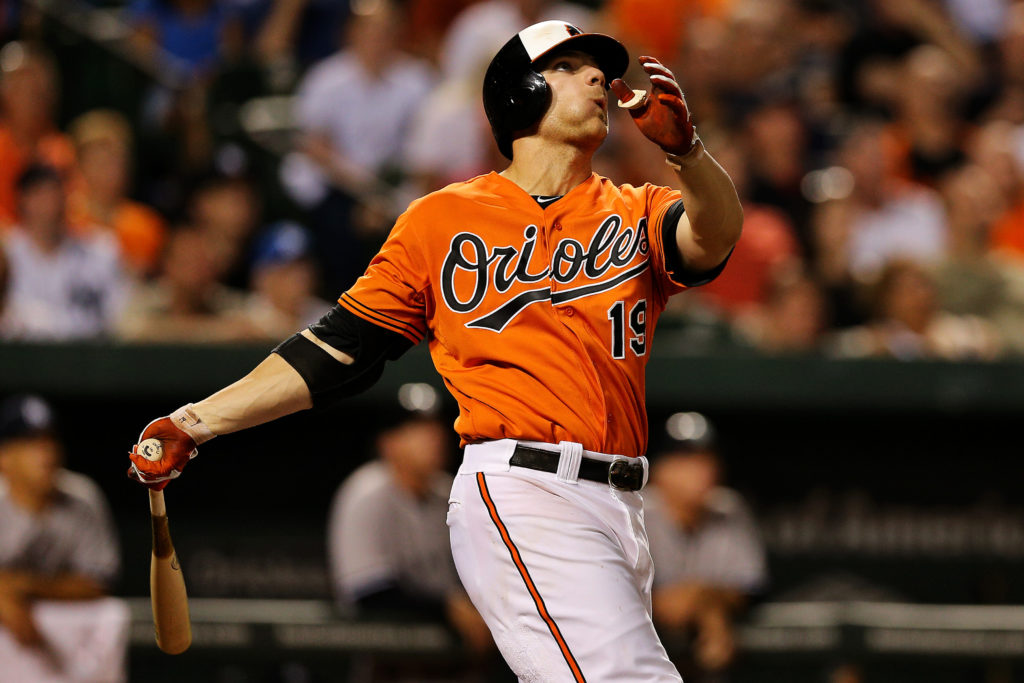 Chris Davis is barely a replacement player in most standard points leagues. Some might find it hard to believe that a guy that is nearly a lock for close to 40 home runs almost deserves to go undrafted, but it's the truth. In auction leagues I love to nominate him and let people throw away their valuable auction dollars on Davis. According to my valuations, he is worth one dollar. Yes, to no surprise here are his sale prices in my last few auctions: $13, $3, $12 and $6. That should read $1, $1, $1 and $1. I am very glad it does not because that means that one team in my league now has that many less dollars to spend on players and they spent it foolishly.
Razzball Commenter Leagues are open! Play against our contributors and your fellow readers for prizes. Join here!
Today's post isn't about advice and it's not about bashing Chris Davis. Actually it's quite the opposite. Instead of hating on Crush Davis, let's make him great. For fun I have decided to start a new season long points league that attempts to make Chris Davis the league stud. How is that possible? By constructing a scoring system that works to his advantage. The following scoring system does exactly that.

K(+1), H(-1), BB(-1), SB(-1), CS(+1), GIDP(+1), AB(+1), E(+1)
IP(+1), W(-5), L(+5), K(-2), BB(2), H(+2), ER(+1), HRA(+1), HB(+1), WP(+1), Balk(+2)

Here are the rules of the league:
Draft: Friday, March 31st at 9:30pm EST
Buy-in: $10 (winner take all)
Teams: 10 teams
Format: Season long points league
Roster: C, 1B, 2B, 3B, SS, OF, OF, OF, U, SP, SP, SP, SP, B, B, B, DL
Waivers: FAAB ($100)
Consider this a personal invitation from me to the first ten (nine since I am playing), to join this league. It's a points league with a spin which will force you to look at the player pool differently. The purpose of this league is to show how simple (or not so simple) changes in your league's scoring system can radically affect the values of the players within the player pool. If you want in, leave a comment.
Follow malamoney on Twitter at @malamoney.