A friend of mine is incredible at dynasty fantasy football. I've seen him steal Odell Beckham Jr. at the 10th pick in a rookie draft. He fleeced the owners of one league into acquiring 6 first round draft picks in the same year. An orphan team that finished at the bottom the two previous years finished in the money his first season after adopting it. It's ridiculous (and frustrating owning against him). But the phrase he uses to describe how he does it is completely perfect: "You gotta be a shark."
Coincidence I mention dynasty fantasy football? Nope! Be on the lookout for Razzball's first venture into dynasty football in the next few days! It's by far the better version of fantasy football, and I'll give ya all the rankings you need.
Now, when we talk about sharks in fantasy sports, the primary mention involves DFS millionaires feating their income from the novice players to afraid to play anything more than a $5 entry. The same mentality exists in annual leagues where owners gobble up assets from the bottom rung of owners, siphoning their production pre-All-Star Break with the perfect sell high moves; that's why the art of being a shark requires impeccable timing. Sell high, buy low, and, for our context, pick up at the perfect time. When there's a Two-Start week being overlooked, double up on the available value. And when the player's nickname just happens to be 'The Shark', everything in the universe makes sense.
I was overwhelmingly low on Jeff Samardzija to start the year. He hasn't had a dominant season since 2014, but even then he finished with a 7-13 record (proof that W are inferior to QS). His K/9 hasn't come close to even 8.0 the past two years. And with a career ERA now over 4.00 his potentially dominant luster has dimmed. Yet, here we are going into Week 6 staring at a two-step for Samardzija and he's earning 600 words at the top of this series, haha.
For those wondering, yes…I'm aware he holds an ERA of 5.03 currently. And that he's 0-4 (didn't we just discuss the limited value of that stat, though?). Looking deeper, however, you can find a Shark that other sharks are targeting. His 3.67 FIP would be his second-lowest since 2012, and his 2.95 xFIP is the best of his career (a stat that takes away the inflation from HR surrendered). Yes, it's a small sample size of six starts, but Samardzija's improving in almost every area that he has control over. After his 8 IP, 3 H, 11 K masterpiece this week, his K/9 sits at 10.53, giving him a 4.60 K/BB rate (an area he's always impressed). His swinging-strike % jumped 2 points to 11.5% so far, and perhaps best of all, 27.5% of all contact is categorized as soft (vs. medium or hard). He's pitching well, the ERA just isn't showing it thanks to his inflated HR/FB rate of 20%. That's double his career norm. It will drop, and when it does those surface stats will improve. In many leagues, especially RCL's, he's available. So, be a shark this weekend. Go and getcha some-ardzija.
Pitchers are listed in order by rank. Colors represent 8 toughest or 8 easiest opponents according to team wOBA for last 14 days.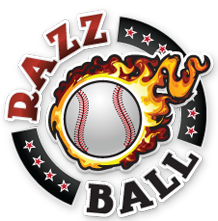 THE BEST
THE REPLICAS
Player
Opponents
ERA/FIP
K9/BB9
Ivan Nova PIT
@LAD,

@ARI

2.14/2.51
5.79/0.21
Carlos Martinez STL

@MIA

, CHC
3.75/3.51
10.75/3.75
Robbie Ray ARI
DET, PIT
3.47/3.26
12.14/4.46
Justin Verlander DET

@ARI

,

@LAA

4.21/3.59
8.67/4.21
Marcus Stroman TOR
CLE,

SEA

3.89/3.67
6.86/2.29
Gio Gonzalez WAS

@BAL

, PHI
1.64/4.10
7.98/4.23
Alex Wood LAD
PIT,

@COL

3.28/2.47
9.85/3.82
Jeff Samardzija SF
@NYM, CIN
5.03/3.68
10.53/2.29
Charlie Morton HOU
ATL,

@NYY

3.97/3.12
10.32/2.65
Jameson Taillon PIT
@LAD,

@ARI

3.31/4.08
7.64/3.31
THE STANDARDS
THE KNOCKOFFS
THE 

Player
Opponents
ERA/FIP
K9/BB9
Ricky Nolasco LAA

@OAK

, DET
4.68/5.61
7.44/1.63
Matt Moore SF
@NYM, CIN
6.75/5.44
7.56/3.75
Wily Peralta MIL

BOS

, NYM
4.88/5.14
7.76/3.73
Kevin Gausman BAL

WAS

,

@KC

7.55/6.20
5.81/5.23
Mike Pelfrey CHW
MIN

,

 

SD

5.02/4.84
2.51/3.77
Nate Karns KC
@TB,

BAL

4.97/5.07
8.07/3.10
Luis Perdomo SD
TEX, @CHW
4.03/3.08
7.25/2.42
Nick Martinez TEX

@SD

,

OAK

4.91/6.14
4.91/1.96
Kyle Freeland COL
CHC, LAD
2.85/3.65
5.29/3.71
Rookie Davis CIN

NYY

,

@SF

7.36/6.44
6.75/6.14
Alex Meyer LAA

@OAK

, DET
9.39/4.34
8.22/8.22
Jered Weaver SD
TEX, @CHW
5.52/7.47
4.41/1.65
All pitchers are projected for two-starts as of Friday night.
Good luck in Week 6! Keep checking back for your weekly lineup needs. Oh, and don't be afraid to ask your questions. On life. On pitchers. On ranks. On…well, just…
DROP THOSE COMMENTS!
—
Follow [email protected] on Twitter at @matthayes for far more than just fantasy advice.