Who's ready for a streaming article?
It looks like we might finally be looking at some baseball after months of the owners and MLBPA arguing about who's daddy's yacht is bigger. The league should be truly embarrassed about how this whole thing has been handled and both parties are at fault here. The owners are definitely the greedier of the two but baseball has really pissed off its fans. A sport like the UFC took advantage of no other sports going on and gained a huge following. MLB has the opportunity to join them and grab some fans in early July but now they've pushed it so far back, that they'll be competing with NBA, NFL and NHL for viewership. That was obviously a major misstep on the MLB's behalf but I know that all of you dedicated Razzball readers will be following as closely as ever.
If you have been following my work, you know that I cover streaming on a week-to-week basis. I will be doing that yet again this season and I'm going to take this opportunity to talk about how to approach streaming pitchers in this shortened season. Without further ado, let's get into it! 
If you have any comments or questions, reach me on Twitter @Bartilottajoel 
Streaming in a Short Season
So, it looks like we're looking at a season somewhere between 50-70 games. That is going to cause absolute chaos for fantasy purposes and you really need to ask yourself if you want in on a 40-yard sprint like that. The 162-game grind is one of my favorite parts of the baseball season but this is going to be much similar to fantasy football. Fewer games, more volatility and meager opportunities to succeed. That means you need to do everything possible to win and streaming is a good way to get ahead of your competition.  
Whether you're in a Roto league or head-to-head, you need to stream as much as possible. There are usually inning limits but it's unlikely that those are going to change with the shortened season. That simply means we need to stream pretty much every day. Milk those inning totals and gain advantages in strikeouts and wins. The ERA, WHIP and save categories are going to be so volatile anyway, that it's privy to go ahead and get your leg up in the other categories. Even more so in a head-to-head, just grab pitchers and stream every single day if you can. 
Who to Stream Against?
Usually, I tend to lean more towards NL pitchers than AL pitchers because of the DH but that's not really the case this season with both leagues implementing the DH rule. There are no more easy outs in the lineup with the new rule and that'll make it imperative to capitalize on picking good ballparks and easy lineups to stream against.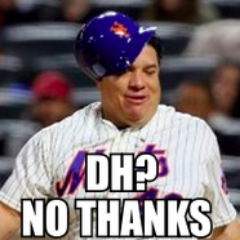 With that in mind, here's a quick list of lineups and ballparks to stream against. 
Lineups to exploit: MIA, SF, DET, BAL, PIT, SEA, KC and CLE? 
Pitcher-Friendly Ballparks: Oracle Park (SF), Petco Park (SD), Oakland Coliseum (OAK), Tropicana Field (TB), Citi Field (NYM), Dodger Stadium (LAD), PNC Park (PIT) and Marlins Park (MIA). 
I'll also include a list of lineups and ballparks to fade when streaming. 
Lineups to Fade: NYY, LAD, MIN, HOU and ATL 
Maybes: CIN, CWS, LAA, OAK and MIL 
Ballparks to Stay Away From: Coors Field (COL), Citizens Bank Ballpark (PHI), Miller Park (MIL), Great American Ballpark (CIN) and Yankee Stadium (NYY).  
All of this information can be ever-changing but it's definitely something to think about for this shortened season. The teams that show up in both lineups to exploit and pitcher-friendly ballparks are the Pirates, Giants and Marlins. I'd also throw the Tigers, Mariners and Royals into that list as well because those lineups suck and those ballparks tend to play big too. Exploiting those six teams is going to be a godsend for fantasy owners all season long and it shouldn't be difficult to find a streamer against one of those teams every day.  
What to Consider 
with
 the Short 
Season?
There are going to be a lot of fluky things in a season this short and it's going to be important to be crafty with your roster. That means if you're thinking about dropping a guy, don't think twice. Pitchers are likely looking at only 10-15 starts in a season this short and that makes them extremely expendable. Think about it: if you have a solid fifth starter who makes his final four starts in Coors Field, Citizens Bank Ballpark, Miller Park and Great American, he might be worth dropping then and there. Looking ahead in your schedule is going to be huge in such a short season and it puts every player on the chopping block
That includes injuries as well. If someone hits the IL, he's probably droppable no matter who it is. If he's guaranteed to miss 15 days, that's about a quarter of the season at minimum. Stashing players in your IL slots was a popular strategy in the past but it may be completely useless this year. Get those games in and get those big fat 0's out of your lineup.  
What's also going to be crazy is the length of the pitchers. It's very possible that there's only going to be a handful of complete games for the entirety of the shortened campaign. That means streaming relievers may not be the worst idea in the world either. Who knows, an elite reliever may throw just as many innings in a week as a one-start streamer. Those guys will provide better K rates, ERA and WHIP numbers as well.  
Final Note
The key thing that you need to consider is that everything is going to be sporadic. It's time to get your toe out of the deep end and dive in headfirst. Get crazy, because wild things are going to happen in a 10-week season. Scour the waiver wire every single day and make sure that you leave no moves on the table. Holding an unproductive hitter or pitcher for a month is literally half the season and it can cost you a league. This is coming from someone who is one of the most patient fantasy owners around but I'm ready to go bananas this season. That's why following my streamer article this year will lead to fantasy championships and I can't wait to stick my head right into the ceiling fan and see what happens.