It's been an interesting seven days for your humble-but-nonetheless-handsome Guru as I doubled my bankroll last week where everything I touched turned to gold. Or is it green? Then, suddenly, I went head first into a weekend cold streak that had me considering retiring the turban, questioning whether it was all really worth it and sticking my head in the oven. Then I remembered I have an electric stove, singed my eyebrows off and simply blamed Canada. When in doubt just blame Canada and *poof* cold streak over! I'm back to the winning ways after taking down four of five contests including a first place finish in the Razzball tourney that made a nice bit of coin – no, not Bit Coin, I don't even know what the hell that is. Whatevs, either way we are building that bankroll and moving one step closer to at winter of umbrella drinks in sunny Cancun. Unless of course I lose it all and find myself forced to spend a winter in Ochiichagwebabigoining, Ontario.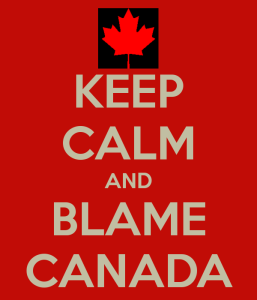 Have you been partaking in the DraftKings fun? Why not, don't like money?! Get out of here, hippie! Your friendly Razzaholics even provide you with some of the best tools in the biz: Stream-o-Nator, Hitter-Tron and the mighty DFSbot. 
While we are talking hot and cold streaks, let your Guru pull on your coat about player hot and cold streaks. Is there such a thing? There is as much debate about that in our fake baseball world as there is about the value of batter vs. pitcher stats and the sexual orientation of one Tehol Beddict. I'm not convinced hot and cold streaks exist for ball players or us fake ball players.  I haven't seen evidence to prove the hot streak is something you can bank on or if Tehol's nether regions are not as smooth as a Ken doll. However, I will say this about hot/cold streaks: 1) They certainly feel real when you're going through one. 2) They always end.
With all the said, let's get to the plays of the day. I'll offer up some players currently streaking that may or may not help you start a heater of your own.
Garrett Richards, SP: $9,200 – G-Rich is 3-0 in his last four starts and has given up just two runs in his last 27 innings with 30 K's. Tonight he gets a Twinkies team that is ninth in the league in strikeouts.
Devin Mesoraco, C: $4,700 – Can you smell the hot streak this Rock is cookin'? Mesaraco is 10-for-23 over the last week with homers in five straight games and a wOBA of .626. He'll face the Cubbies Edwin Jackson today who has allowed five homers in his last four starts. Let's make it 6-for-6.
Edwin Encarnacion, 1B: $5,800 – E5 is always a threat to double dong and did just that with a career-high six RBI on Friday.
Kyle Seager, 3B: $3,900 – Seager has been feasting on Red Sox pitching the last two nights and gets a fresh off the DL Clay Buchholz tonight. I'm not ready to *puts pinky to mouth* turn the page on Seager's hot streak yet.
Billy Hamilton, SS/OF: $4,900 – B-Ham may not have the power you expect at this price, but if he gets one hit, steals a base and then scores that's 12 points right there. In his last 10 games, the speedster has 18 hits, 12 runs, an inside-the-park homer and seven stolen bases.
Corey Dickerson, OF: $5,000 – Dickerson is on fire! He's hitting .556 with an OPS of 1.556 and a wOBA of .675 in his last seven games. If you're playing in the DraftKings afternoon slate make sure he's in your lineup.
Steve Pearce, 1B/OF: $3,800 – Steve who? No matter, just know that Stevie is smokin' with three dongs over his last seven games. Pearce is cheap and faces Hector Noesi tonight. Who? No matter, just know Noesi is no good and has given up 10 runs in his last four starts.
J.D. Martinez, OF: $3,700 – Lots of streakers in the outfield tonight and I'll be doing more than one shot of ol' J.D. tonight. Over his last six games, we're talking  four doubles, four homers, nine RBI and a .585 wOBA.
I'm Only Happy When It Rains
According to Razzball meteorologist Golden Sprinkles, our hot streak emotional weather report is high today, low tomorrow and precipitation is expected. Oh, yeah, watch the rain for CHW/BAL, MIA/PHI, and LAD/KC.
Doing Lines in Vegas
The sharks in Vegas are circling STL/COL with an o/u of 11 with CHW/BAL and DET/TEX both coming at 9.
Follow me on the tweet machine @TheGuruGS