HOT TAKE! Haha, everyone can get all giddy about the renaissance happening in Washington, but I'll take my attention a little further north in the NL East. Sure, a certain Zimmerman is on pace for like 75 HR and 180 RBI, but I'm not interested in the past. Give me the future. You can take your old balls and five year plan, I'll take the upside of a incredible prospect we've been waiting on for two years.
Listen, everything's lining up for this. Curtis Granderson? He forgot how to hit. The Mets pitching staff? Essentially dead. Haha, they have Jose Reyes playing 3B. For the Mets, the future is now (watch out for Amed Rosario to get the call soon), and a primary cog for them in that movement is Michael Conforto. Finally.
If you lookout the current stats and slap line, Zimmerman's the choice, but in projecting out the future, I'd take the younger option. Even ZiPS agrees with a 21 HR to 16 HR ROS projection in favor of Michael. (Keep reading…I'm a fan of Zimmerman, too.)
Michael Conforto, OF, NYM (75.9% owned) – With a current line of .325/17/7/20/1 Conforto's bringing great value since taking over an everyday role. All those numbers are in only 96 PA. Looking deeper the peripheral stats seem to be sustainable, as well, whereas guys like Zimmerman have a massively inflated BABIP and ISO. And by massively inflated I mean it's almost double anything consistent with their careers. Conforto, though, sports a .345 BABIP and a .300 ISO. Those may drop slightly, but even if they go down to the ZiPS numbers (in 450 PA) of a .224 ISO with a .292 BABIP it gives him a season ending slash of (~).285/81/28/88/3. That's sustainable. And greater than Zimmerman. They're both rising, but I'll take the young buck. And if you're in one of the 25% of ESPN leagues where he's not owned…change that. Fast.
ROS projections are tough. Take the savvy veteran with a lower ceiling but higher floor? Go for the risk of the young'n without the history to prove he can do it further? Find what works for your team and go for it! Here's the Top 100 Hitters…based on my thoughts! My. Subjective. Thoughts.
They just happen to be right a lot. Ha!
Note: These rankings are considered ROS Trade Value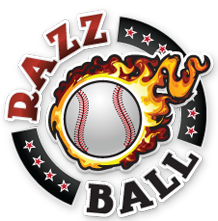 [email protected]'s Top

 Hitters
(Rankings based on 12-team Roto. GREEN = player rising. RED = player dropping. BLUE = new to the 100.)
The Honorable Mentions (Next Five In…)
Dropped from the Rankings: Nomar Mazara (89), Jason Kipnis (93), Manuel Margot (97), Kevin Kiermaier (98), Brad Miller (100)
A few notes on the 100:
As always…don't agree with something?
DROP THOSE COMMENTS!
Follow [email protected] on Twitter at @matthayes for far more than just fantasy advice.