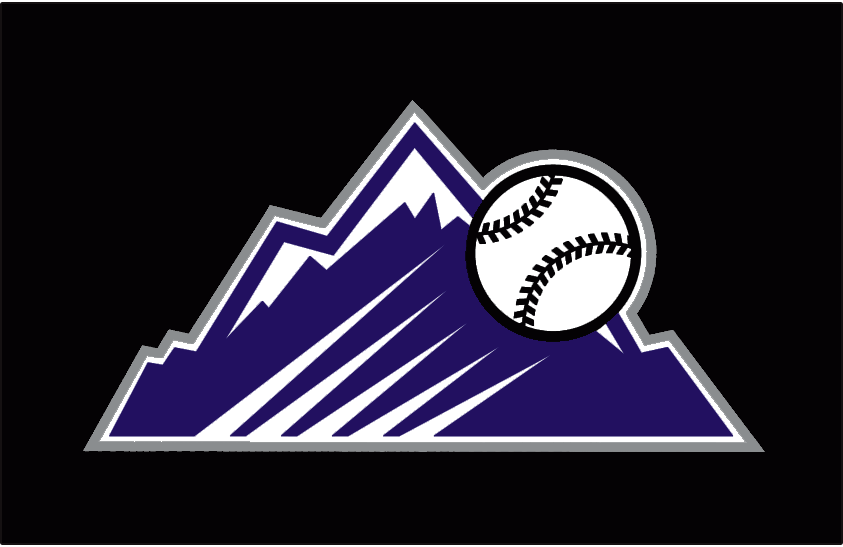 Welcome to the 2016 Razzball Team Previews! You'll find everything you need to know about each team to get yourself ready for the upcoming fantasy baseball season. And I mean everything, folks. We've got line-ups, charts, Slurpees, lube, a guide for beginner electricians, and even a cactus! Well, that's a lie. That's what Jay had last year sitting in front of him. This year? Um…a little less lube? Take that as you will. But hey, we've got teams to preview and questions to ask, so let's hop to it. We a very special guest for this post…Bryan Kilpatrick, to provide his take on what the team has in store this season. Now enough rambling, let's see what 2016 holds for the Colorado Rockies!
2016 Colorado Rockies Depth Chart & Projections
Starting Lineup
Bench
Starting Rotation
Bullpen
Note: Projections provided by Steamer. Depth Chart pulled from mlb.com.
And now we specifically want to get to the specifics. So, let's bring in Bryan Kilpatrick from Purple Row to give us the low down on Colorado in 2016.
Let's start with the brightest spot in the Rockies organization, Nolan Arenado. The Colorado brass have to be giddy over what they have in their prized 3B after his breakout 2015. It was easily MVP-esque: .287/97/42/130/2. Not only did he tap the Rockies and take advantage of the thin Colorado air, but he mashed the ball on the road, too, with 20 HR at home but 22 HR away from Coors. It was clear to see Arenado would become a stud, but he flashed power nobody saw coming. His .287 ISO in 2015 was a huge jump over the previous year or his trajectory through the minors. Are we looking at a prime candidate for power regression in 2016, or can Arenado post similar numbers this season?
Bryan Kilpatrick: I think Arenado's power numbers regress, but not by 20 or more home runs like I've seen others suggest. His swing and his home ballpark should, in healthy seasons, be enough for him to be a perennial 30-HR hitter. That's certainly nothing to sneeze at, especially when considering how much baseball has changed offensively in recent years. That said, the most important thing Arenado can do going forward — even if it means sacrificing some homers — is develop better plate discipline. A .320 on-base percentage isn't very good for a player who racks up half of his plate appearances at Coors Field. Now, Arenado seems to be better if he's teetering more toward being an aggressive hitter, but I think he can dial that back a little and still be highly successful.
Arenado aside, the Coors Field advantage is real. One of the main benefactors of playing in Colorado last year was Corey Dickerson, but see ya later…he's shipped off to Tampa. In his wake the player slated to take his spot may be in line for an even larger boost than Dickerson received by playing in the Rockies outfield: Gerardo Parra. In what became a breakout for his bat in 2015 with Baltimore, Parra displayed 5-cat potential by slashing .291/83/14/51/14, finishing as a top 100 hitter in fantasy. Parra's someone I'll target in 2016, as I believe that he's in line for further progression given his situation. Agree or disagree?
Bryan Kilpatrick: I agree with this, and it also falls in line with the Rockies' recent string of good luck as far as signing free-agent position players. Parra is the type of hitter — and has the type of speed and baserunning ability — that will allow him to take full advantage of the large gaps at Coors Field. I see fairly significant improvement upon his numbers from last season, and that could result in an All-Star type of first half.
I'm sure now every Razzballian (is that right? I gotta get the right terminology) will be targeting him late! Now, while the hitting in Colorado looks stout as always, the pitching looks about as hideous as my college ex-girlfriend following her late night escapades and the subsequent walk of shame the next morning. Given this little presumed hiccup, it would seem like a youth movement is in store for the Rockies. One of the best prospects on the farm is the SS Trevor Story (next Tulo anyone?). The 23 year old prospect has proven he can hit at every level, but the aging Jose Reyes is blocking his way. Do you think we see Story begin his MLB story in 2016? And if so, does it happen quick enough in the season to make him fantasy relevant?
Bryan Kilpatrick: The Rockies appear to not want much of anything to do with Reyes, so there's a chance — a small one, sure but definitely a chance — that they may cut ties with him after he serves his suspension, if he is indeed saddled with one. That said, Story will still likely begin the season in the minors, with Daniel Descalso and Cristhian Adames getting the bulk of the big league reps at shortstop. I could see that duo being very offensively challenged, and if that is the case and Story is also hitting well at Triple-A, that would open up the door for him as soon as late April or early May.
Coming up that early would be a headline. I'd love to see that happen. Maybe Colorado can trade Jose to the Chi Sox, but enough of my based-on-nothing trade thoughts…Another position of intrigue on this team is 1B. What to make of the Steamer projections and the upside potential of the guys competing for Todd Helton's old digs. Both Mark Reynolds and Ben Paulsen are projected for 300+ Abs, but Reynolds gets 56 more in Steamer's opinion, blasting 20 HR in the process. I just can't see that happening. Reynolds has proven for years that he's a situational hitter, at best, with a massive K rate and an egregious AVG; no chance he hits the projected .250 mark. Meanwhile, Paulsen produced a healthy .277 AVG with a .185 ISO, albeit with a 26% K rate himself. Please sort this out: who should start at 1B for the Rockies, because either player will have late-round value in the lineup and park if they get the job?
Bryan Kilpatrick: Here's the answer: both. The Rockies can and should take advantage of a Paulsen-Reynolds platoon, which certainly isn't ideal but would be the best possible way to deal with their underwhelming situation at first base. I agree that Reynolds won't get to 20 homers, but that's largely because he should only face left-handed pitching, and he wouldn't get enough plate appearances should that be the case. But I do believe that Steamer's relatively optimistic projection for this platoon could come to fruition; Paulsen is a bit underappreciated, and Reynolds is going to be better than the woeful strikeout machine that many believe he's been reduced to at this point in his career.
Sounds like a strong platoon. Now let's shift to something that's the opposite of strong. I spent the majority of the time on the lineup, because, sweet mercy, that rotation. Steamer doesn't project a single starter to produce an ERA under 4.00, nor a WHIP under 1.34. You simply can't blame Coors Field for being sucky. It's like the Mike Hampton days (sorry for bringing up the dark years): the Rockies can score in bunches, but will mostly likely give up more. Try to bring a little hope into this sad tale. Which SP in the Rockies potential rotation (mlb.com currently has 8 SP listed) has the best shot of providing something positive in 2016?
Bryan Kilpatrick: Keep a close eye on Jon Gray. His raw numbers didn't look great in a 40-inning sample size last year, but he kept walks under control while striking out nearly a batter per inning and posting very solid peripherals otherwise. He has the stuff to succeed in the big leagues; the question about him is consistency with his delivery and not allowing Coors Field to affect him mentally. I firmly believe that the Rockies "removing the training wheels," as they've said they'll do with Gray this year, will help him immensely. No innings restrictions, a lot more pitch count flexibility and a full season of figuring out how to pitch to major league hitters will result in Gray emerging as one of the top hurlers the Rockies have had in recent seasons.
Awesome! I appreciate the insight, and thanks for the conversation about the Colorado Rockies in 2016! Make sure to catch more of Bryan's writings at Purple Row and keep checking back! More 2016 Team Previews to come!