Drafting outfielders for the 2019 fantasy baseball season is a hot topic. There's tons of outfielders, but the top couple tiers dry up quickly. On this show, B_Don and Donkey Teeth discuss several outfielders you might consider targeting once all the top OFs are off the board.
The first of those potential targets is Byron Buxton. The juicy fantasy sausage upside that oozes from every single one of Byron Buxton's pores is both sweet and savory. Studies have also shown this ooze can cure cancer and other terminal diseases. Buxton is off to phenomenal start this spring, boasting added muscle and claims of, "The best shape of his life". Which is always true.
The guys also discuss expectations for rising star Michael Conforto and relative unknown rookie, Christin Stewart. Then some late round outfield targets are thrown around to finish up the show. Opening day is coming, make sure you get your fill of sausage, sausage juices, and the Ditka, Sausage, and Fantasy Sports shirt before time runs out!
Please, blog, may I have some more?
Donkey Teeth is back with some new wheels for a full show this week. In this episode, the Ditka Dudes profile promising young third baseman Rafael Devers. They also touch on early round stud Eugenio Suarez along with late round mystery man, Joey Wendle.
Encased in this week's sausage links you'll also find some discussion about the on going TGFBI (The Great Fantasy Baseball Invitational) industry drafts.
The full Ditka Pod fantasy third base rankings are dissected during the show and can be found below. The season is coming, put some sausage in your ears before it's too late!
Want to take me on in the RCLs? Join now, free to play!
Please, blog, may I have some more?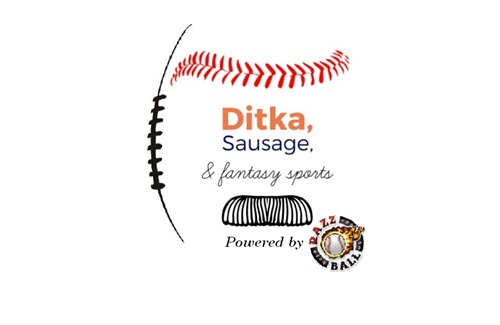 Following a midseason trade, Luke Voit put together an incredible 2018 second half. In doing so, he earned himself Yankee fans' fleeting adoration, a sleeper post from Fantasy Master Lothario and most importantly, the spotlight profile on the Ditka, Sausage 2019 first baseman preview show. It just goes to show you, dreams really do come true. Determination, hard work, and a healthy obsession with sausage are always rewarded.
After the comprehensive look into Voit's past and future, B_Don and Donkey move their gazes towards two of the young shiny options at the position: Peter Alonso and Jake Bauers. Find all this and more inside this week's edition of the one and only Fantasy Sausage Pod. The guys' 2019 first baseman rankings can also be viewed below.
Please, blog, may I have some more?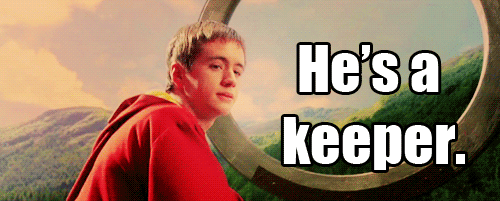 The article that gets passed around more than a Kardashian with professional athletes. Let's change that. I believe this thing's a…wait for it…keeper. Oh, gosh. Got ya there, didn't I? Well, all hilarity aside, it's about time we focused not just on the right now with all the Top 100's, but we delivered one with an eye to the future. Let's get a little wisdom in our baseball leagues that we can apply to the seasons to come. It's time for the Top 100 Keepers!
Now, before we dive into the rankings, we need to discuss the subjective dynamic of keeper leagues. In my opinion, these leagues sit squarely in the middle of redraft annual leagues (you can find all of Grey's rankings for 2017 HERE) and the deeper dynasty options like JB's REL League or mine and Ralph's Razz30. The former doesn't need to look at age much, and the latter focuses primarily the mingling of prospects with big leaguers (Here's where you can find Ralph's Top 100 Prospects…such a great read). Yet, here we are with Keeper Leagues.
Please, blog, may I have some more?