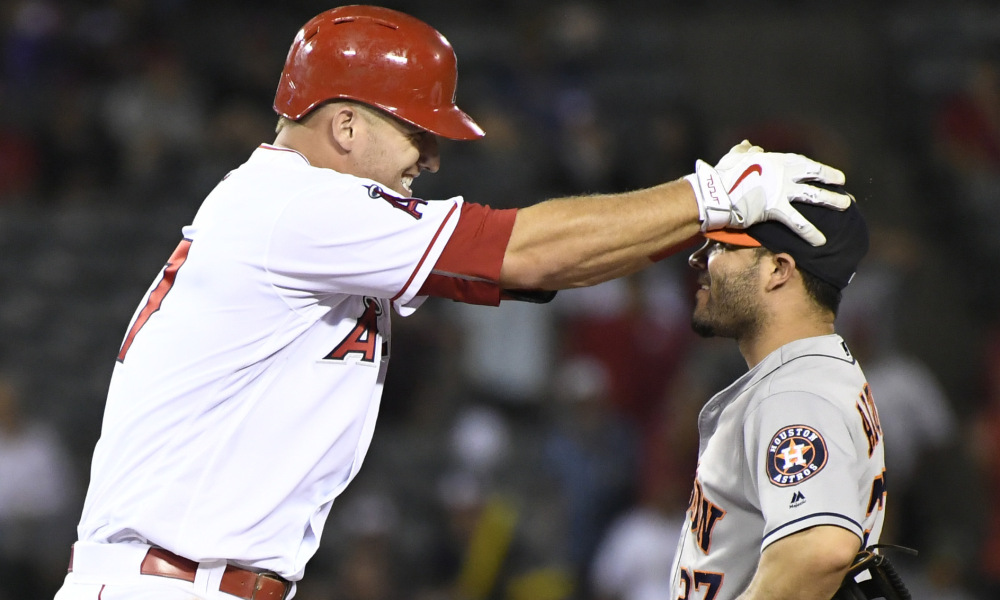 It appears there is a revolution that is gaining momentum within the fantasy baseball community that is advocating selecting Jose Altuve with the first pick over Mike Trout. I'm here to say hold your horses. Or perhaps more specifically, hold your Jorses. If you can't figure out what I'm trying to do with that word "jorses" I'll explain it for you. The "j" should sound like an "h" as is done when speaking Spanish. If you remove the "r" you are left with "joses", which refers to Jose Altuve. I'm guessing since I had to explain it, it probably wasn't the most clever play of words. Deal with it.
Let's take a look at the points before we rush to any official judgement…
Please, blog, may I have some more?