Will Grey poop on?  Not this DeJong!  But, c'mon, we just have to look at Paul DeJong for one brief moment: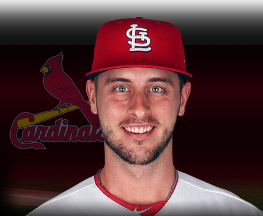 Dude looks like he owns a pair of Opti-Grab glasses.  Some things that sound like they'd be said to the guy in that picture:  "Um, Paul, why are you walking a lizard on a leash?"  "Paul, you shouldn't sit three inches from the TV."  "So, you say you've been frozen in that gaze for six months?  Hmm, have you tried a cup of coffee?"  "Paul, are you wearing those glasses with open eyes and are really sleeping?"  "Paul, I'm happy you got laid, but that was two months ago, can you lose the shit-eating grin?"  Seriously, I can go on all day.  "Paul, buddy, you've been out of the water for twenty minutes and the shark is still biting your arm."  Okay, done now.  This week Paul DeJong had four homers and has 14 homers in 50 games.  That's almost as goofy as his grin.  Buy him right now!  Anyway, here's some more players to Buy or Sell this week in fantasy baseball:
Please, blog, may I have some more?