It's the Winter Meetings, Part 2:  This Time Free Agents Are Really Signing.  Starring as Eric Hosmer is Turtle!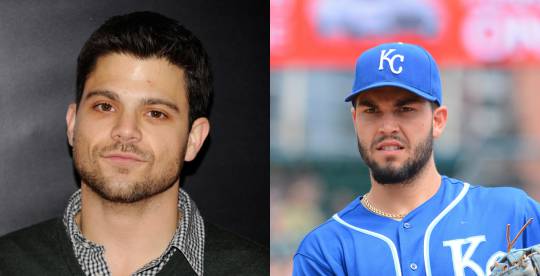 Starring as Wil Myers is your goofy friend from high school who now works for Enterprise Rent-A-Car: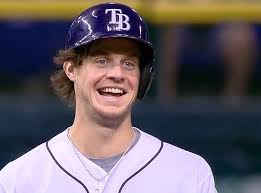 Trailer Voice, "What if all of MLB's owners weren't in collusion….But just the rich teams!"  In the last few days, the Padres, Twins and Rays got some deals done, which is kinda like shuffling the deck chairs on the Titanic.  Some 'perts will likely move Hosmer down in their rankings, but I always assumed Hosmer would be a Padre, and ranked and projected him as one in my top 20 1st basemen for 2018 fantasy baseball.  There, I said, "Here's what I will say when Hosmer signs, "I made the case last year that Hosmer was Joey Votto Jr.  I called him Kangaroo Embryo.  I just thought of a kangaroo wearing a Kangol, but I've never thought about an alligator wearing an Izod shirt, I'll have to discuss this with my shrink.  At one point, Wil Myers said he'd move to the outfield for Eric Hosmer to come to the Padres, and I thought to myself, "If I were Hosmer, I'd tell Myers to please not do me any favors."  San Diego is like the Trojan Horse of cities (for baseball and just visiting).  It's like this, "Oh, man, San Diego is gorgeous.  What's this, 77 degrees every day?  I can get used to this!"  Five minutes later, "I am bored out of mind."  Five minutes after, "Damn, can we get out of here?"  Ten minutes after that, "If I see one more white person in flip-flops I'm going to readily embrace going to Tijuana."  Any hoo!  Hosmer isn't exactly a home run hitter.  His fly balls were goofy low last year for a guy with 25 homers.  He was the third lowest for fly balls (22.2%), fourth highest ground balls and the 29th lowest for Hard Contact.  He does hit a decent amount of line drives, and feels like a 23-26 homer guy with a few more fly balls.  He might be Kangaroo Embryo this year, but to emulate Joey Votto Jr. he's going to need to elevate the ball more."  And that's me quoting future me!"  And that's me quoting me quoting future me!  Anyway, here's what else I saw in spring training for 2018 fantasy baseball:
Please, blog, may I have some more?