If Grey allows it, I'd like to host a second RCL league composed of only teams that have finished in the top 3 of their league in previous years. If you're game, ping me at stark dot m at gmail; even if it isn't a RCL league, it'd probably be fun to do.
ESPN 12 team, All MLB Auction $260 budget
Draft 3/18/14

C: Brian McCann (kept 1 yr @ $5)
IB: Eric Hosmer (through 2016, $17)
2B: Anthony Rendon ($5)
3B: Manny Machado (through 2016, $14)
SS: Ian Desmond (kept 1 yr @ $8)
MI: Jean Segura (through 2017, $10)
CI: Edwin Encarcion (kept 1 yr @ $27)
OF: Bryce Harper (through 2015, $14)
OF: Nick Castellanos ($7)
OF: Ben Revere ($5)
OF: Curtis Granderson, ($8)
OF: Brett Gardner ($4)
Util: Billy Butler ($13)
P: Stephen Strasburg (kept 1 yr @ $14)
P: Michael Pineda ($4)
P: Danny Salazar (through 2017, $14)
P: Aroldis Chapman (kept 1 yr @ $21)
P: Zack Wheeler (through 2017, $14)
P: Grant Balfour ($13)
P: Nate Jones ($10)
P: Yordono Ventura ($8)
P: Sonny Gray ($14)
B: Miguel Montero ($4)
B: Gregory Polanco ($3)
B: Denard Span ($1)
---
You can host another one if you like... I'm in expert leagues where people finish first one year and last another year... Don't think it matters if someone finished 3rd or higher...
Grey Albright
http://razzball.com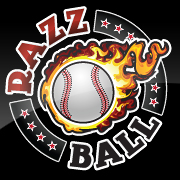 If you want me to look at your team, post the team. Don't post a link to another site where the team is.
Have you given me all the info I need to judge your team? The number of teams in the league is a good start for the big overall questions.
Is your league H2H? Roto?
I don't know who's on your waivers. Don't just ask me who you should pick up. Give me names to choose from.
If you only have one team, post your team in your signature with the league parameters.
I don't know every single matchup for next week, so if you want me to choose a player for the following week and you think the matchups are important, tell me who they're facing.
There's more than one player with the same last name? Then spell out who you're talking about.
Thanks!
---
Razzball Fantasy football this previous season was my first time not placing top 3 in any fantasy league I have been in since 2004. Of course now I am starting to be in more than one league per season so the law of averages is starting to kick in a bit.
RCL Cracking the Whip: (5x5 ESPN roto)
C: Weiters
1B,3B,CI: Encarnacion, Wright, Alanso
2B,SS,MI: Getz, Kozma, Uggla
5xOF: Kemp, Holliday, Hunter, Soriano, Crisp
1xUtil: Markakis
Bn: Hill, Aybar
DL: Hart
SP: MadBum, Zimmermann, Morrow, Annibal Sanchez, Lynn, Anderson
RP: League, Parnell, Benoit, Hernandez

12 team F&F: (6x6 Yahoo! H2H with OPS and Losses)
C: Cervelli
1B,3B,CI: Gold, Zimmerman, Frazier
2B,SS,MI: Phillips, Ruthledge, Bonifacio
4xOF: Braun, Hamilton, Cruz, Hunter
2xUtil: Chris Davis, Span
SP: Latos, Moore, Zimmermann, Niese, Milone, Griffin, Miller, Cingrani, ~Streamer~
RP: Holland, Janssen, Perkins, Bailey, Valverde
2xNA: Straily, Grandal

---
---
Return to "Razzball Commenter Leagues"
Who is online
Users browsing this forum: No registered users and 1 guest