Razzball Sponsor

Posts: 42
Joined: Tue Nov 11, 2008 9:05 pm
man i am already in last place this could be a long season
Eric W

"I need to think something lasts forever, and it might as well be that state of being that is a game; it might as well be that, in a green field, in the sun. " Bartlett Giamatti
---
Razzball Sponsor

Posts: 42
Joined: Tue Nov 11, 2008 9:05 pm
not that any one probably cares but i have official changed my teams name from zeds dead to Sidd Finch because that dude brings some serious heat.
Eric W

"I need to think something lasts forever, and it might as well be that state of being that is a game; it might as well be that, in a green field, in the sun. " Bartlett Giamatti
---
My team is Cubs Fan Bud Man
10-team 5x5 Keeper Auction ($260 Total)

1st $ this year, additional $ are following years. Italics = cannot be kept past this yr. Bold = have to be kept or pay penalty

C
1B Joey Votto ($17)
2B Ben Zobrist ($22/$22)
SS Starlin Castro ($9/$13/$17)
3b David Wright ($34/$34)
MI
CI Pablo Sandoval ($17)
OF Jason Werth ($3)
OF Alex Rios ($7/$7)
OF Carlos Beltran ($15/$15)
OF
OF
Util Anthony Rizzo ($1/$5/$9)
P Max Scherzer ($1)
P Jordan Zimmermann ($1)
P Yu Darvish ($13/$13)
P Casey Janssen ($6/$6)
P Steve Cishek ($1/$1)
P Rafael Soriano ($4/$4)
P Joel Hanrahan ($13/$13)
P
P
B Todd Frazier ($2/$2)
B
B
B
DL
DL
DL
---
Posts: 21
Joined: Mon Jun 09, 2008 7:54 am
My team is Byrnes When I Peavy
---
dcbarlow = Yes, We McCann!
---
Thanks, guys! I'll make sure Rudy sees this.
Grey Albright
http://razzball.com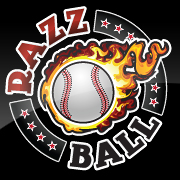 If you want me to look at your team, post the team. Don't post a link to another site where the team is.
Have you given me all the info I need to judge your team? The number of teams in the league is a good start for the big overall questions.
Is your league H2H? Roto?
I don't know who's on your waivers. Don't just ask me who you should pick up. Give me names to choose from.
If you only have one team, post your team in your signature with the league parameters.
I don't know every single matchup for next week, so if you want me to choose a player for the following week and you think the matchups are important, tell me who they're facing.
There's more than one player with the same last name? Then spell out who you're talking about.
Thanks!
---
Posts: 3
Joined: Wed Feb 18, 2009 5:36 pm
Shoguns Of Harlem here...
---
Posts: 264
Joined: Wed Jun 04, 2008 4:33 am
Contact:
all names mentioned have been added...5 down, 7 to go...
Rudy Gamble
http://www.razzball.com

---
Sabs = Sid Bream: Porn Star

And you thought Grey had a 'stache...
---
Posts: 203
Joined: Mon Jun 09, 2008 1:36 pm
Location: CHICAGO
PWNightmare = Halie Salassie Lions of Judah
Gon' Country (14 Team, 4 Keeper H2H League)
C - Matt Wieters
1B - Adrian Gonzalez
2B - Danny Espinosa
3B - Pablo Sandoval
SS - Josh Rutledge
OF - Adam Jones
OF - Carlos Gonzalez
OF - Drew Stubbs
OF - Starling Marte
UTIL - Billy Butler
Bench - Oscar Tavarez

SP - Hyun-Jin Ryu
SP - Kris Medlen
SP - Jarrod Parker
SP - Shelby Miller
SP - Alex Cobb
RP - Casey Janssen
RP - Kenley Jansen
RP - Brandon League
---
---
Return to "Razzball Commenter Leagues"
Who is online
Users browsing this forum: No registered users and 0 guests