Posts: 648
Joined: Tue Jun 17, 2008 8:33 am
do you trust him to repeat? if not, what kind of stats do you think he'll put up?
13 team standard 6x6 league OPS and Holds are 6th cats. 2016 salaries listed. Add $3 to keep a player each year (prices are updated for current year). $300 cap

c- joseph $1
1b-moreland 4
2b- altuve 13
3b- Seager 13
ss - Villar 1
4 of - myers 13, chris davis 13, kemp 33, pence 31
dh- kinsler 19

4 sp- price 28, Verlander 20, Estrada 1, Porcello 1
2 rp- jansen 10, oh 1, kimbrel 30

reserve batters - crawford 4, moss 1, pagan 1, tapia 1
reserver pitchers - Pineda 10, w davis 19, hellickson 1, strasburg 22, brach 1, fister 1
---
I don't trust him to repeat. I have him pegged as a bust and he'll probably get his own post in the near future. Off the top of my head, I'd say 20/75/.280
Grey Albright
http://razzball.com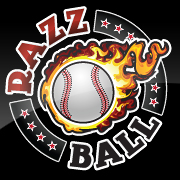 If you want me to look at your team, post the team. Don't post a link to another site where the team is.
Have you given me all the info I need to judge your team? The number of teams in the league is a good start for the big overall questions.
Is your league H2H? Roto?
I don't know who's on your waivers. Don't just ask me who you should pick up. Give me names to choose from.
If you only have one team, post your team in your signature with the league parameters.
I don't know every single matchup for next week, so if you want me to choose a player for the following week and you think the matchups are important, tell me who they're facing.
There's more than one player with the same last name? Then spell out who you're talking about.
Thanks!
---
---
Return to "Baseball - Trade Talk"
Who is online
Users browsing this forum: No registered users and 6 guests