Bruce is out-producing Quentin right now, but if you had to make an objective choice of one or the other to have for the rest of the year, who would it be?
12-Team, Standard 5x5

C- Gattis
1B - Votto
2B - Kipnis
3B - Miggy
SS - EverCab
OF - Choo
OF - Moss
OF - Revere
Util - Matt Adams
BN - Brantley, Calhoun

SP - Bumgarner / Cobb / Homer Bailey / Minor / Wacha / Sonny Gray /
RP - Frieri / Henderson / Nate Jones / Benoit
---
We're about 12 games in, don't think everything gets thrown out the window at this point.
Grey Albright
http://razzball.com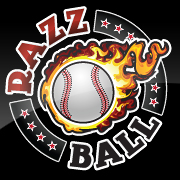 If you want me to look at your team, post the team. Don't post a link to another site where the team is.
Have you given me all the info I need to judge your team? The number of teams in the league is a good start for the big overall questions.
Is your league H2H? Roto?
I don't know who's on your waivers. Don't just ask me who you should pick up. Give me names to choose from.
If you only have one team, post your team in your signature with the league parameters.
I don't know every single matchup for next week, so if you want me to choose a player for the following week and you think the matchups are important, tell me who they're facing.
There's more than one player with the same last name? Then spell out who you're talking about.
Thanks!
---
Its Jay Bruce for me.
TEAM #1
14 team Dynasty league - '09/10/11/15 champ
C - Cervelli, Realmuto
1B - Encarnacion
2B - Schoop
3B - Longoria
SS - Bogaerts
MI - Correa
CI - Miggy
OF - McCutchen, Heyward, Parra, Saunders, Reddick
UTIL - VMart
BN - Dozier, Inciarte
SP - Verlander, Greinke, DeGrom, J.Shields, C.Rodon, Bauer
RP - C.Allen, H.Rondon, Giles, Gregerson, J.Smith
DL - T.Ross
R-1B-2B-HR-RBI-SB-BB-K-AVG-OPS
W-L-QS-SV-K-ERA-WHIP-K/BB
---------------------------------
TEAM #2
12 team 5x5 roto dynasty:
C-Vogt
1B-C.Davis
2B-Zobrist
3B-Franco
SS-Bogaerts
OF-Harper, Betts, Yelich
UTIL-VMart, Tulo
BN- Dozier, Ozuna, C.Santana, Ellsbury, Burns, Reyes
SP-Salazar, Hamels, J. deGrom, R.Hill, Porcello, J.Ross
RP-Rosenthal, K-Rod, H.Rondon, J.Smith, Dyson, Kimbral
---
I'll take Bruce but as Grey said... no solid conclusions can really be drawn at this point.
"The whole problem with the world is that fools and fanatics are always
so certain of themselves, but wiser people so full of doubts."

"The worst thing that can happen to a gambler is to win."

"When you bet on a dog only three things can happen; two of them are good."

Follow all my tweeting nonsense

@TheRealestDan
---
---
Return to "Baseball - General Player Discussion"
Who is online
Users browsing this forum: No registered users and 6 guests