Some nice bats are sitting on the wire and I was thinking about making a move to grab one or both of them. The 2 names that jump out to me are Sheff and Carlos Pena. I also have Dice-K on my DL so I'm going to have to cut someone lose to get him active. I'm thinking as of right now Liriano is the most expendable especially with his last 2 starts at Rochester being bad. I hate giving up arms but it has to be a combination of 2 pitchers in addition to Liriano. There is absolutely no market for PEdro I've tried trading him and I've tried moving Borowski and Izzy with no takers. As of right now my gut is telling me to cut Liriano to activate Dice-K, dump Borowski for Sheff and Pedro for Pena. Good call or should I let them be?
10 Team Yahoo H2H

C- Posada 1B- Miggy C 2B- Beckham 3B- Zimmerman SS- A. Ramirez
OF- J. Upton, McCutchen, G. Sizemore UTIL- Fielder
SP- Hanson, J. Weaver RP- Marmol, Hanrahan
P- B. Anderson, T. Lilly, R. Nolasco

Bench- J. Bruce, M. Pineda, R. Romero, Capps, A. Gordon, J. Zimmermann
DL- Greinke, Utley
---
I answered on the blog.
Grey Albright
http://razzball.com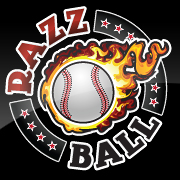 If you want me to look at your team, post the team. Don't post a link to another site where the team is.
Have you given me all the info I need to judge your team? The number of teams in the league is a good start for the big overall questions.
Is your league H2H? Roto?
I don't know who's on your waivers. Don't just ask me who you should pick up. Give me names to choose from.
If you only have one team, post your team in your signature with the league parameters.
I don't know every single matchup for next week, so if you want me to choose a player for the following week and you think the matchups are important, tell me who they're facing.
There's more than one player with the same last name? Then spell out who you're talking about.
Thanks!
---
---
Return to "Baseball - Lineups, Waivers, Keepers"
Who is online
Users browsing this forum: Bing [Bot] and 11 guests