Apologies again for my slackness in keeping y'all up to speed. Doc is currently pretty solidly installed in 1st, repelling any and all challenges...
Attachments

standings_240709.GIF (57.63 KiB) Viewed 651 times

trades_240709.GIF (52.61 KiB) Viewed 652 times
This IS my f**king outlet!
---
Pretty impressive how well he's doing carrying a 1 in average.
Grey Albright
http://razzball.com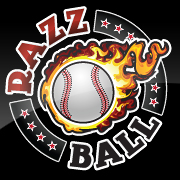 If you want me to look at your team, post the team. Don't post a link to another site where the team is.
Have you given me all the info I need to judge your team? The number of teams in the league is a good start for the big overall questions.
Is your league H2H? Roto?
I don't know who's on your waivers. Don't just ask me who you should pick up. Give me names to choose from.
If you only have one team, post your team in your signature with the league parameters.
I don't know every single matchup for next week, so if you want me to choose a player for the following week and you think the matchups are important, tell me who they're facing.
There's more than one player with the same last name? Then spell out who you're talking about.
Thanks!
---
Sponsor

Posts: 983
Joined: Mon Jun 09, 2008 6:11 am
Location: Chicago
Contact:
Yeah, and that ain't changing much! My guys can't hit for average to save their lives!
Johnny Ringo: All right, 'lunger'. Let's do it.
Doc Holliday: Say when.
Doc Holliday: I'm your huckleberry...
---
You do get some bonus points for effective slacking, Steve.
---
---
Return to "Razzball Commenter Leagues"
Who is online
Users browsing this forum: No registered users and 2 guests