I'm in a keeper league so I'm always on the lookout for hyped prospects that hit the waiver wire. Someone just dropped Rasmus and I'm wondering if I should pick him up. I would probably drop Jordan Schafer for him. Neither player has been hitting great, though Rasmus does have more walks than strikeouts which gives me hope that he can be a decent hitter this year. Rasmus will have to fight for at bats in a crowded outfield, but Schafer has centerfield to himself. Which player do you guys like better for this year and beyond?
14 team ESPN standard 5X5 roto league
C Chris Ianetta
1b Billy Butler
2b Darwin Barney
3b Casey McGehee
SS Alexei Ramirez
2B/SS Mike Aviles
1b/3b Gaby Sanchez
OF Matt Kemp
OF Hunter Pence
OF Chris Coghlan
OF Denard Span
OF Drew Stubbs
UT Mitch Moreland
Bench Eric Hosmer, Gordon Beckham, Delmon Young

P Clayton Kershaw
P Tommy Hanson
P Ubaldo Jimenez
P Jake Arrieta
P Scott Baker
P Craig Kimbrel
P Jorge de la Rosa
P Frank Francisco
P Jair Jurrjens
---
I'd prefer Rasmus this year. Schafer looks pretty lost as of right now.
Grey Albright
http://razzball.com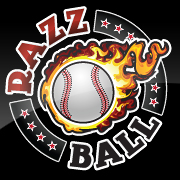 If you want me to look at your team, post the team. Don't post a link to another site where the team is.
Have you given me all the info I need to judge your team? The number of teams in the league is a good start for the big overall questions.
Is your league H2H? Roto?
I don't know who's on your waivers. Don't just ask me who you should pick up. Give me names to choose from.
If you only have one team, post your team in your signature with the league parameters.
I don't know every single matchup for next week, so if you want me to choose a player for the following week and you think the matchups are important, tell me who they're facing.
There's more than one player with the same last name? Then spell out who you're talking about.
Thanks!
---
---
Return to "Baseball - Lineups, Waivers, Keepers"
Who is online
Users browsing this forum: No registered users and 7 guests