Posts: 95
Joined: Tue Mar 20, 2012 6:24 pm
Can i trust him in my H2H playoff match today going against the Phillies at home. I am tied in all of the hitting categories and leading in most of the pitching categories. Streamonator has him as a 113 start.
Roto 5x5 yahoo 12 team
C-Alex Avila
1B-Prince Fielder
2B-Neil Walker
SS-Jimmy Rollins
3B-Edwin Encarnacione
OF-Drew Stubbs
OF-Jay Bruce
OF-Ryan Ludwick
Utility-Adam LaRoche
Utility-Evan Longoria
BN-Colby Rasmus
BN-Chris Johnson
BN-Dan Uggla
BN-Jon Jay
BN-Justin Ruggiano
BN-Manny Machado
DL-Emilio Bonifacio
SP-Cliff Lee
SP-Yovanni Gallardo
RP-Rafael Soriano
RP-Tyler Clippard
P-Josh Johnson
P-Paul Maholm
BN-Joel Peralta

H2H 5x5 yahoo 12 team
C-Jesus Montero
1B-Paul Goldschmidt
2B-Jason Kipnis
SS-Danny Espinosa
3B-Pablo Sandoval
OF-Justin Upton
OF-Jay Bruce
OF-Austin Jackson
Utility-Mike Trout
Utility-Ryan Zimmerman
BN-Salvador Perez
BN-Evan Longoria
BN-Ryan Ludwick
SP-CC Sabathia
SP-Madison Bumgarner
RP-Raphael Soriano
RP-JJ Putz
P-Tyler Clippard
P-Casey Jannsen
P-Jordan Zimmerman
P-Anibal Sanchez
BN-Ben Sheets
---
Doesn't sound like you need to stream if you're leading in pitching...
Grey Albright
http://razzball.com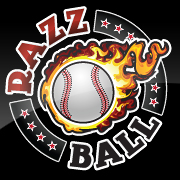 If you want me to look at your team, post the team. Don't post a link to another site where the team is.
Have you given me all the info I need to judge your team? The number of teams in the league is a good start for the big overall questions.
Is your league H2H? Roto?
I don't know who's on your waivers. Don't just ask me who you should pick up. Give me names to choose from.
If you only have one team, post your team in your signature with the league parameters.
I don't know every single matchup for next week, so if you want me to choose a player for the following week and you think the matchups are important, tell me who they're facing.
There's more than one player with the same last name? Then spell out who you're talking about.
Thanks!
---
---
Return to "Baseball - Lineups, Waivers, Keepers"
Who is online
Users browsing this forum: No registered users and 8 guests