I've got Casilla (struggling; Bochy "revisiting the situation"), Reed (struggling; ChiSox just acquired Brett Myers), Wilhelmsen (doing alright), and K-Rod (Brewers pledge to give Axford the job back at some point). Amazingly enough, I feel most comfortable with Wilhelmsen right now. Would you drop any of these guys for W. Lopez?
---
Hold
Grey Albright
http://razzball.com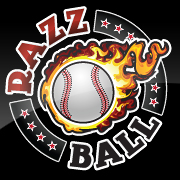 If you want me to look at your team, post the team. Don't post a link to another site where the team is.
Have you given me all the info I need to judge your team? The number of teams in the league is a good start for the big overall questions.
Is your league H2H? Roto?
I don't know who's on your waivers. Don't just ask me who you should pick up. Give me names to choose from.
If you only have one team, post your team in your signature with the league parameters.
I don't know every single matchup for next week, so if you want me to choose a player for the following week and you think the matchups are important, tell me who they're facing.
There's more than one player with the same last name? Then spell out who you're talking about.
Thanks!
---
Yea, I might as well wait it out. ESPN is telling me that Cordero is the new Astros closer anyway.
---
---
Who is online
Users browsing this forum: No registered users and 4 guests