Posts: 176
Joined: Mon Apr 25, 2011 6:31 pm
Not sure if this is the right spot but decided to go for it. Thinking about adding some middle relievers to drop my era for this extended week. Who would be some guys to target that will get a good amount of innings throughout the week? Pretty much every middle reliever is available, guys in my league don't use them.
10 Team Roto HR, RBI, Runs, SB, AVG, W, SV, K, WHIP, ERA.
C Castro
C Arencibia
1B Goldy
2B Brandon Phillips
SS Rutledge
3B Zimmerman
OF Mcchutchen
OF Joyce
OF Markakis
OF Pence
OF Austin Jackson
MI Kendrick
CI Encarnacion
UTIL Nava
Bench: Frazier, Rajai Davis, Alcides Escobar, Uggla
Pitchers:
Bumgarner, Cashner, Greg Holland, League, Sergio Romo, Hyun-Jin Ryu, Huston Street, Moore, Milone, Uehara,Kluber

* This was just the roster position for the day I changed my signature.
---
Sort by Ks and look for the guys with the lowest IP...
Grey Albright
http://razzball.com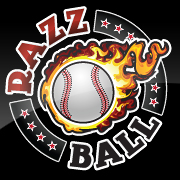 If you want me to look at your team, post the team. Don't post a link to another site where the team is.
Have you given me all the info I need to judge your team? The number of teams in the league is a good start for the big overall questions.
Is your league H2H? Roto?
I don't know who's on your waivers. Don't just ask me who you should pick up. Give me names to choose from.
If you only have one team, post your team in your signature with the league parameters.
I don't know every single matchup for next week, so if you want me to choose a player for the following week and you think the matchups are important, tell me who they're facing.
There's more than one player with the same last name? Then spell out who you're talking about.
Thanks!
---
---
Who is online
Users browsing this forum: No registered users and 1 guest