Regarding the "world series" that was just played in NYC .....Which other countries played in this WORLD SERIES ??? I mean its called the world series so obviously there were teams from all over the world in it ??
---
New Yorkers call New York City "The City," and think there's no other city in the world, so the countries would be Philadelphia, USA vs. New York, New York.
Grey Albright
http://razzball.com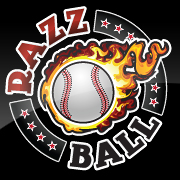 If you want me to look at your team, post the team. Don't post a link to another site where the team is.
Have you given me all the info I need to judge your team? The number of teams in the league is a good start for the big overall questions.
Is your league H2H? Roto?
I don't know who's on your waivers. Don't just ask me who you should pick up. Give me names to choose from.
If you only have one team, post your team in your signature with the league parameters.
I don't know every single matchup for next week, so if you want me to choose a player for the following week and you think the matchups are important, tell me who they're facing.
There's more than one player with the same last name? Then spell out who you're talking about.
Thanks!
---
HA ha ha....well im not from the US , and when i arrived here yesterday people talked about the "world series" ??? I thought it was great that the US was hosting an international event in NYC ....Fans are nuts to call it the "WOLRD SERIES" when its actually NOT !
---
while you're in this country , could you , please , cover your mouth when you cough ?
thank you .
---
---
Who is online
Users browsing this forum: No registered users and 1 guest