Posts: 605
Joined: Mon Jun 09, 2008 8:49 am
See team below. I got Youk off the WW, and could replace him with other hitters who've gotten hot. Would me getting Wainwright for Youk be a good move for this team?
Yahoo 10 Team H2H, 5 x 5, Outfielders position specific. Keep 1.

C - Salvador Perez KC - C (DL)
1B - Hanley Ramirez Bos - 1B
2B - Chris Taylor LAD - 2B,SS,LF,CF
SS - Tim Anderson CWS - SS
3B - Freddie Freeman Atl - 1B,3B
LF - Gregory Polanco Pit - LF,RF
CF - George Springer Hou - CF,RF
RF - Mookie Betts Bos - RF
Util -
Bench - Ronald Acuña Jr. Atl - CF
DL - Jonathan Schoop Bal - 2B
DL - Anthony Rendon Was - 3B

SP - Carlos Martínez StL - SP
SP - Zack Greinke Ari - SP
SP - Alex Wood LAD - SP
SP - Vince Velasquez Phi - SP
RP - Felipe Vázquez Pit - RP
Bench - Luke Weaver StL - SP
Bench - Charlie Morton Hou - SP
Bench - Luis Castillo Cin - SP
Bench - Drew Pomeranz Bos - SP
---
Sounds decent...
Grey Albright
http://razzball.com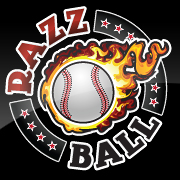 If you want me to look at your team, post the team. Don't post a link to another site where the team is.
Have you given me all the info I need to judge your team? The number of teams in the league is a good start for the big overall questions.
Is your league H2H? Roto?
I don't know who's on your waivers. Don't just ask me who you should pick up. Give me names to choose from.
If you only have one team, post your team in your signature with the league parameters.
I don't know every single matchup for next week, so if you want me to choose a player for the following week and you think the matchups are important, tell me who they're facing.
There's more than one player with the same last name? Then spell out who you're talking about.
Thanks!
---
---
Return to "Basketball - Trade Talk"
Who is online
Users browsing this forum: No registered users and 1 guest