Posts: 297
Joined: Mon Jun 09, 2008 7:44 am
Location: TX
Contact:
only an 8-team league. I have held onto him all year for I think no reason. Safe to drop right?
Chase
---
You held onto all this year and now when he's the closer again, you wanna drop him? You could've (and still can) drop him, if you like. He's not going to be doing much. It's nto like the Mariners will suddenly have a lot of games to save or if Putz will suddenly go back to being lights out.
Grey Albright
http://razzball.com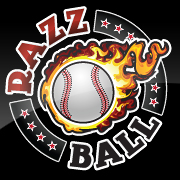 If you want me to look at your team, post the team. Don't post a link to another site where the team is.
Have you given me all the info I need to judge your team? The number of teams in the league is a good start for the big overall questions.
Is your league H2H? Roto?
I don't know who's on your waivers. Don't just ask me who you should pick up. Give me names to choose from.
If you only have one team, post your team in your signature with the league parameters.
I don't know every single matchup for next week, so if you want me to choose a player for the following week and you think the matchups are important, tell me who they're facing.
There's more than one player with the same last name? Then spell out who you're talking about.
Thanks!
---
---
Who is online
Users browsing this forum: No registered users and 1 guest