55 steals? Higher or lower? Let's hear it.
Grey Albright
http://razzball.com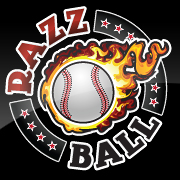 If you want me to look at your team, post the team. Don't post a link to another site where the team is.
Have you given me all the info I need to judge your team? The number of teams in the league is a good start for the big overall questions.
Is your league H2H? Roto?
I don't know who's on your waivers. Don't just ask me who you should pick up. Give me names to choose from.
If you only have one team, post your team in your signature with the league parameters.
I don't know every single matchup for next week, so if you want me to choose a player for the following week and you think the matchups are important, tell me who they're facing.
There's more than one player with the same last name? Then spell out who you're talking about.
Thanks!
---
Under. There's no way the Astros can continue to contend with his OBP (on base punchinthenuts) leading off. They score more runs with Matsui or Pence leading off.
14 team h2h keeper (keep 5), $101 FAAB budget. C,1B,2B,SS,3B,MI,CI,U,5SP,2RP... It's standard 5x5, but we use quality starts instead of wins. I currently have $1 left in FAAB money.

Active Batters
Castro, Jason(C) HOU
Goldschmidt, Paul(1B) ARI
Carpenter, Matt(2B) STL
Longoria, Evan(3B) TB
Zobrist, Ben(,SS) TB
Profar, Jurickson(MI) TEX
Rodriguez, Alex(CI) NYY
Davis, Rajai(OF) TOR
Jones, Adam(OF) BAL
Trout, Mike(OF) LAA
Young, Eric(OF) NYM
Bogaerts, Xander(UT) BOS

Buxton, Byron(OF) MIN
Stanton, Giancarlo(OF) MIA

Active Pitchers
Corbin, Patrick(SP) ARI
Gonzalez, Gio(SP) WAS
Latos, Mat(SP) CIN
Liriano, Francisco(SP) PIT
Minor, Mike(SP) ATL
Benoit, Joaquin(RP) DET
Mujica, Edward(RP) STL

Burnett, A.J.(SP) PIT
Samardzija, Jeff(SP) CHC
---
Posts: 265
Joined: Wed Jun 04, 2008 4:33 am
Contact:
i'm going with 50. i think he'll heat up a bit at some point this year but it's hard getting above the speed limit in SB...
Rudy Gamble
http://www.razzball.com

---
Posts: 297
Joined: Mon Jun 09, 2008 7:44 am
Location: TX
Contact:
---
Posts: 297
Joined: Mon Jun 09, 2008 7:44 am
Location: TX
Contact:
---
47, gots to get on base to steal one, I think.
---
---
Who is online
Users browsing this forum: No registered users and 4 guests