Posts: 3
Joined: Mon Apr 22, 2013 11:13 pm
I play in a head to head league, and today we're both tied at 4 saves. I was thinking a potentially awesome tool to have would be a middle reliever believer tool that would show when a closer has pitched 3 or 4 days in a row as well as their next man in line for saves. That way you could essentially stream a middle reliever if you can't find a good matchup and/or need saves and ratios help. Just a thought.
10 Team H2H, Redraft, Quality Starts.
C: Rosario
1B: Goldschmidt
2B: Pedroia
3B: Cabrera
SS: Zobrist
2B/SS: Kinsler
1B/3B: Rizzo
OF: Jennings, Pence, Myers, Heyward, Fowler, Young Jr.
DL: Granderson

SP: Kershaw, Scherzer, Greinke, Samardzija, Bailey, Beachy, Ramirez
RP: Mujica, Janssen, Benoit, Ziegler
---
That's a solid idea...I'll run it by Rudy...
Grey Albright
http://razzball.com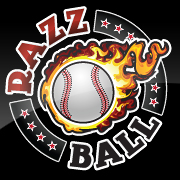 If you want me to look at your team, post the team. Don't post a link to another site where the team is.
Have you given me all the info I need to judge your team? The number of teams in the league is a good start for the big overall questions.
Is your league H2H? Roto?
I don't know who's on your waivers. Don't just ask me who you should pick up. Give me names to choose from.
If you only have one team, post your team in your signature with the league parameters.
I don't know every single matchup for next week, so if you want me to choose a player for the following week and you think the matchups are important, tell me who they're facing.
There's more than one player with the same last name? Then spell out who you're talking about.
Thanks!
---
---
---
Who is online
Users browsing this forum: No registered users and 2 guests