Well, Borowski blew it again. The Indians have to be growing tired of this. The Betancourt experiment will not be repeated; he's now failed twice in that role and the feeling all along was that he couldn't handle the pressure of the ninth. Perez or Lewis? Nah, the Indians like using their stud youngsters in high leverage situations. That's why Borowski is closing in the first place; the Indians just want a reliable guy who is not intimidated by the ninth. Hmmm... They signed a guy who seems to fit the bill. Kobayashi time?
---
I don't think Joe Blow is going anywhere (barring injury) for a little while. Needs probably a few more blown saves first.
Grey Albright
http://razzball.com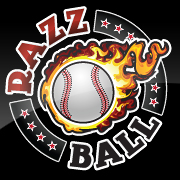 If you want me to look at your team, post the team. Don't post a link to another site where the team is.
Have you given me all the info I need to judge your team? The number of teams in the league is a good start for the big overall questions.
Is your league H2H? Roto?
I don't know who's on your waivers. Don't just ask me who you should pick up. Give me names to choose from.
If you only have one team, post your team in your signature with the league parameters.
I don't know every single matchup for next week, so if you want me to choose a player for the following week and you think the matchups are important, tell me who they're facing.
There's more than one player with the same last name? Then spell out who you're talking about.
Thanks!
---
---
Who is online
Users browsing this forum: No registered users and 5 guests