Posts: 1475
Joined: Tue Jul 29, 2008 10:45 am
Location: Southern Illinois
Contact:
I fell in love with this kid with his work late last season. He hit the ground running here in '10 and I thought we were seeing the second coming. His SB rate has been poor at best as the season has moved along and takes a walk about as often as a David Eckstein homer. It seems like the book is finally out and if I was a coach in the league i would never throw him a pitch near the strike zone. Is he gonna make some adjustments or does he really look like a .270 hitter? Or is this just a small sample size and I'm overreacting?
---
No, it's not a small sample size, he's a .270-.280 hitter.
Grey Albright
http://razzball.com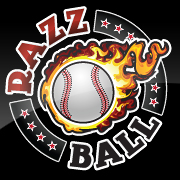 If you want me to look at your team, post the team. Don't post a link to another site where the team is.
Have you given me all the info I need to judge your team? The number of teams in the league is a good start for the big overall questions.
Is your league H2H? Roto?
I don't know who's on your waivers. Don't just ask me who you should pick up. Give me names to choose from.
If you only have one team, post your team in your signature with the league parameters.
I don't know every single matchup for next week, so if you want me to choose a player for the following week and you think the matchups are important, tell me who they're facing.
There's more than one player with the same last name? Then spell out who you're talking about.
Thanks!
---
Posts: 1475
Joined: Tue Jul 29, 2008 10:45 am
Location: Southern Illinois
Contact:
---
---
Return to "Baseball - General Player Discussion"
Who is online
Users browsing this forum: No registered users and 7 guests