I know this guy's been brutal, but someone actually dropped him in my 12 team league. Is he a good buy low? I'd be using the #1 WW priority & losing a back end SP like Morrow, or OF like Fowler.
Standard 12 team H2H 5 X 5

C - M. Napoli
1B - J. Morneau
2B - I. Stewart
3B - E. Longoria
SS - J. Reyes
MI - J. Rollins
CI - M. Laporta
OF - J. Upton
OF - C. Granderson
OF - C. Lee
OF - B. Gardner
OF - C. Quentin
UTL - J. Borbon
Bench - V. Martinez
Bench - A. Ramirez

SP - F. Hernandez, J. Johnson, F. Liriano, J. Garcia, E. Santana, C. Billingsley, M. Scherzer, E. Volquez
RP - Andrew Bailey, D. Aardsma
DL - C. Utley
---
Yeah, you've gotta grab him. I'd lose Fowler for him and even if you aren't psyched him you can probably trade him for something better than Fowler if he gets hot in the next couple weeks.
6x6 (OPS + QS) 12 Teams, 25 man rosters (C, 1B, 2B, 3B, SS, 3 OF, 2 UTIL, 3 SP, 3 RP, 4 P): H2H Keeper League (4 keepers per year, 1 must be a pitcher, with 1 round penalty per year. 3 year limit for players to be kept).

C- Gattis
1B- Goldschmidt
2B- Justin Turner
3B- Todd Frazier
SS- Desmond
OF- Springer
OF- Calhoun
OF- Joc Pederson
UTIL- Chris Davis
UTIL- David Ortiz
DL- Corey Dickerson, Devon Travis

SP - Strasburg, Kluber, Salazar, Carrasco, Y. Ventura, Lance Lynn, Syndergaard, Matz, Quintana, Jose Fernandez (DL), Corbin (DL), Stream spot

RP - Ramos, K-Rod, Uehara
---
Grab him.
Grey Albright
http://razzball.com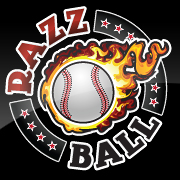 If you want me to look at your team, post the team. Don't post a link to another site where the team is.
Have you given me all the info I need to judge your team? The number of teams in the league is a good start for the big overall questions.
Is your league H2H? Roto?
I don't know who's on your waivers. Don't just ask me who you should pick up. Give me names to choose from.
If you only have one team, post your team in your signature with the league parameters.
I don't know every single matchup for next week, so if you want me to choose a player for the following week and you think the matchups are important, tell me who they're facing.
There's more than one player with the same last name? Then spell out who you're talking about.
Thanks!
---
Here's a third "grab him". Just be careful, after 3 grabs it's considered a pattern of behavior and you may have yourself a new PO.
"The whole problem with the world is that fools and fanatics are always
so certain of themselves, but wiser people so full of doubts."

"The worst thing that can happen to a gambler is to win."

"When you bet on a dog only three things can happen; two of them are good."

Follow all my tweeting nonsense

@TheRealestDan
---
---
Return to "Baseball - General Player Discussion"
Who is online
Users browsing this forum: No registered users and 4 guests