Posts: 1473
Joined: Tue Jul 29, 2008 10:45 am
Location: Southern Illinois
Contact:
very simple question. for this season, who do you like and why?

5x5 league
---
Sanchez
Grey Albright
http://razzball.com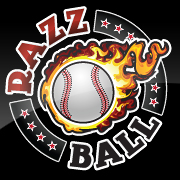 If you want me to look at your team, post the team. Don't post a link to another site where the team is.
Have you given me all the info I need to judge your team? The number of teams in the league is a good start for the big overall questions.
Is your league H2H? Roto?
I don't know who's on your waivers. Don't just ask me who you should pick up. Give me names to choose from.
If you only have one team, post your team in your signature with the league parameters.
I don't know every single matchup for next week, so if you want me to choose a player for the following week and you think the matchups are important, tell me who they're facing.
There's more than one player with the same last name? Then spell out who you're talking about.
Thanks!
---
Sponsor

Posts: 322
Joined: Fri Jul 10, 2009 8:19 pm
...and why?

K's and upside.
10 Team Auction Roto, 5 Keepers
Batting: HR, OBP, R, RBI, SB
Pitching: WHIP, ERA, K, SV, QS

C:
1B:
2B: Cano ($21)
3B:
SS:
2B/SS:
1B/3B:
OF: Bautista ($10), Gomez ($11), Myers ($4)
UTIL:
Bench:
DL:

SP: Jo-Fer ($4)
RP:
Bench:
DL:
---
My boy Jonny Sanchez. K rate is through the roof and I'm hoping after a few seasons in the bigs he's learned to be more mature and show a little more efficiency and control.

He's on the upswing while Oswalt should be on the slide.
"The whole problem with the world is that fools and fanatics are always
so certain of themselves, but wiser people so full of doubts."

"The worst thing that can happen to a gambler is to win."

"When you bet on a dog only three things can happen; two of them are good."

Follow all my tweeting nonsense

@TheRealestDan
---
Sanchez for reasons above. Plus, after he threw his no-no last year, he walked to the bar across the street to celebrate. my kind of guy...not that its at all relevant to your decision making
12 team 6x6 rotisserie (w/ Holds and OPS) w/ three keepers. Roster has 15 spots, including 5 bench spots and 2 extra DL
C Doumit
1B Votto
2B Kendrick
3B C. Davis
SS Rollins
MI Infante
CI Lind, Youklis
OF Cruz
OF Stanton
OF Rasmus
OF V. Wells
Util: Cozark
Bench: Youklis
DL
DL: Ryan Howard
P M Adams
P Motte
SP Lester
SP A. Sanchez
SP Coke
SP eligible Holds RP
RP Street
RP Balfour
Bench: Detwiller, Bumgarner, Beachy, D. Hudson
DL
DL: T. Stauffer
---
---
Return to "Baseball - General Player Discussion"
Who is online
Users browsing this forum: No registered users and 5 guests