The owner of Carlos Santana has always been a believer in Kripsie Young. I feel like we're reaching the final point in which Santana can be acquired. Ellsbury and Manny will eventually come off the DL for me. Trevor Hoffman is no longer roster worthy (and Juan Rivera is a FA). Andruw Jones now has OF eligibility. It just seems like a good time to try to acquire Carlos Santana, who I consider one of the top prospects regardless of position. What do you think? Should I wait out for one of M. Taylor, Jennings, or Stanton instead? I just don't think Santana's knee injury is much of an issue. He seems like a catcher prospect that comes around once every 3-5 years. I'm on the cusp of making a run at Santana before it's too late.
12-teamer, H2H, points, 4 keepers.
Hitters: +1 single, +2 dbl, +3 trpl, +4 HR, +1 RBI, +1 run, +1 BB/HBP, -1 K, +2 SB, -1 CS
Pitchers: +1.5 IP, +1 K, -1 BB/HBP, +5 W, -3 L, +4 S, -2 BS, +3 CG, +10 shutout
Start one player at each position + utility, 4 SPs, 2 RPs. 8 reserves.
---
Wait for Taylor, Stanton or Jennings...
Grey Albright
http://razzball.com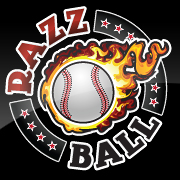 If you want me to look at your team, post the team. Don't post a link to another site where the team is.
Have you given me all the info I need to judge your team? The number of teams in the league is a good start for the big overall questions.
Is your league H2H? Roto?
I don't know who's on your waivers. Don't just ask me who you should pick up. Give me names to choose from.
If you only have one team, post your team in your signature with the league parameters.
I don't know every single matchup for next week, so if you want me to choose a player for the following week and you think the matchups are important, tell me who they're facing.
There's more than one player with the same last name? Then spell out who you're talking about.
Thanks!
---
---
Return to "Baseball - General Player Discussion"
Who is online
Users browsing this forum: No registered users and 2 guests