Sponsor

Posts: 321
Joined: Thu Mar 25, 2010 5:05 pm
of Prince and I engaged, in a kiss. Big man hit his first homer. Six more to catch Vern!
CBS H2H Points
C - McCann 1B - Goldschmidt 2B - Kipnis 3B - Mig Cabrera SS - Hardy
OF - Bautista J Upton A Jackson Heyward U - D Brown
SP - C Hamels Darvish Moore Zimmermann Minor
RP - A Reed Lyons

CBS Roto FAAB Auction
C - Napoli 1B - Goldschmidt 2B - Profar 3B - Longoria SS - Desmond MI - Prado CI - K Johnson DH - Moreland U - Aoki
OF - Stanton Trout J Upton J Pierre D Brown
SP - Bailey Kendrick Hellickson Ryu Scherzer Wainwright Cashner Iwakuma
RP - Betancourt League C Perez Jenson
---
About time!
Grey Albright
http://razzball.com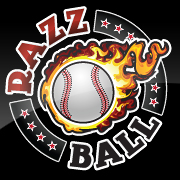 If you want me to look at your team, post the team. Don't post a link to another site where the team is.
Have you given me all the info I need to judge your team? The number of teams in the league is a good start for the big overall questions.
Is your league H2H? Roto?
I don't know who's on your waivers. Don't just ask me who you should pick up. Give me names to choose from.
If you only have one team, post your team in your signature with the league parameters.
I don't know every single matchup for next week, so if you want me to choose a player for the following week and you think the matchups are important, tell me who they're facing.
There's more than one player with the same last name? Then spell out who you're talking about.
Thanks!
---
Posts: 259
Joined: Thu Jun 04, 2009 10:57 am
Location: Boston
He started out incredibly slow last year as well... he'll be right where you want him soon enough.
10 team H2H 1QB, 2RB, 3WR, 1TE, 1Flex(including QB), 1D, 1K, 25 passing yds = 2pts, 5rush/rec yds = 1pt, all TDs 6pts, PPR

QB - Drew Brees
RB - C.J. Spiller
RB - Vick Ballard
WR - A.J. Green
WR - Julio Jones
WR - Chris Givens
TE - Greg Olsen
Flex - Matthew Stafford
D - Browns
K - Justin Tucker
BN - Darren McFadden
BN - Reggie Bush
BN - Marcel Reece
BN - Daniel Thomas
BN - Danario Alexander
BN - Eric Decker
BN - Malcom Floyd
BN - Ryan Broyles

---
---
Return to "Baseball - General Player Discussion"
Who is online
Users browsing this forum: No registered users and 3 guests