Posts: 17
Joined: Sun Mar 14, 2010 11:44 am
who do you like better?
15 team 5x5 roto.

Wieters, Matt C BAL
Pena, Carlos 1B TB
Beckham, Gordon 3B CHW
Gonzalez, Alex SS TOR
E. Young 2B COL
Tulowitzki, Troy SS COL
Longoria, Evan 3B TB
F Lewis DET
Davis, Rajai CF OAK
Jackson, Austin CF DET
Maybin, Cameron CF FLA
Venable, Will RF SD
Desmond, Ian SS WAS
BN Kali Ka'aihue
Granderson, Curtis CF NYY -dl


Chacin, J SP COL
Feliz, Neftali RP TEX
Gonzalez, Gio SP OAK
Kennedy, Ian SP ARI
LeBlanc, Wade SP SD
Nunez, Leo RP FLA
Pineiro, Joel SP ANA
Slowey, Kevin SP MIN
De La Rosa, Jorge SP COL - dl
BN Leake, Mike SP CIN
BN Nolasco, Ricky SP FLA
---
Hughes
Grey Albright
http://razzball.com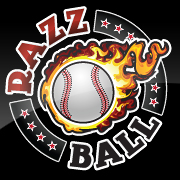 If you want me to look at your team, post the team. Don't post a link to another site where the team is.
Have you given me all the info I need to judge your team? The number of teams in the league is a good start for the big overall questions.
Is your league H2H? Roto?
I don't know who's on your waivers. Don't just ask me who you should pick up. Give me names to choose from.
If you only have one team, post your team in your signature with the league parameters.
I don't know every single matchup for next week, so if you want me to choose a player for the following week and you think the matchups are important, tell me who they're facing.
There's more than one player with the same last name? Then spell out who you're talking about.
Thanks!
---
---
Return to "Baseball - General Player Discussion"
Who is online
Users browsing this forum: No registered users and 9 guests