Is Sano droppable in a 12 H2H where Ks count against you? I've Eugenio Suarez as my 3B, Rizzo as 1B, and Hosmer as Util.
12 team H2H (R HR RBI SB TB K OBP x IP W L SV K ERA WHIP) w/ LF RF CF -- keeper league:

C Cervelli
1B Anthony Rizzo (K)
2B Jose Altuve (K)
3B Eugenio Suarez
SS Juan Segura
LF Trey Mancini
CF Eddie Rosario
RF Jankowski
Utl Eric Hosmer
DL Miguel Sano
NA Vlad Jr.
NA Kyle Tucker

SP Kyle Gibson
SP Max Scherzer (K)
SP Charlie Morton
RP Ken Giles
RP Brad Hand
P Shane Green
P Addison Reed
P Trevor Cahill
BN Eduardo Rodriguez
BN Michael Wacha
BN Miles Mikolas
BN Stream
BN Stream
DL Robbie Ray (K)
DL H. Ryu
---
I'd lose Cahill before Sano
Grey Albright
http://razzball.com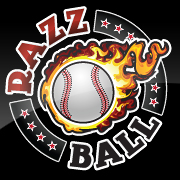 If you want me to look at your team, post the team. Don't post a link to another site where the team is.
Have you given me all the info I need to judge your team? The number of teams in the league is a good start for the big overall questions.
Is your league H2H? Roto?
I don't know who's on your waivers. Don't just ask me who you should pick up. Give me names to choose from.
If you only have one team, post your team in your signature with the league parameters.
I don't know every single matchup for next week, so if you want me to choose a player for the following week and you think the matchups are important, tell me who they're facing.
There's more than one player with the same last name? Then spell out who you're talking about.
Thanks!
---
---
Return to "Baseball - General Player Discussion"
Who is online
Users browsing this forum: No registered users and 5 guests