Posts: 636
Joined: Mon Jun 09, 2008 8:49 am
All but buzz on Carlos Martinez I'm reading from fantasy "gurus" is to sell him while you can because he's going to massively regress when he comes back. Should I be looking to move C-Mart as he nears the end of his DL stint?
Yahoo 10 Team H2H, 5 x 5, Outfielders position specific. Keep 1 each year in the round he was drafted.

C - Yasmani Grandal Mil - C
1B - Rhys Hoskins Phi - 1B,LF
2B - Adalberto Mondesi KC - 2B,SS
SS - Elvis Andrus Tex - SS
3B - Matt Chapman Oak - 3B
LF - Juan Soto Was - LF
CF - Ronald Acuña Jr. Atl - LF,CF (15th round Keeper)
RF - Mookie Betts Bos - CF,RF
Util - Domingo Santana Sea - LF, RF
DL - Miguel Andújar NYY - 3B

SP - Walker Buehler LAD - SP
SP - Patrick Corbin Was - SP
SP - Collin McHugh Hou - SP,RP
SP - Sergio Romo Mia - SP,RP
RP - Aroldis Chapman NYY - RP
Bench - Tyler Glasnow TB - SP,RP
Bench - Eduardo Rodriguez Bos - SP
Bench - Joey Lucchesi SD - SP
Bench - German Marquez Col - SP
Bench - Shane Bieber Cle - SP
---
Depends what you can get
Grey Albright
http://razzball.com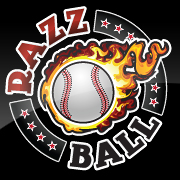 If you want me to look at your team, post the team. Don't post a link to another site where the team is.
Have you given me all the info I need to judge your team? The number of teams in the league is a good start for the big overall questions.
Is your league H2H? Roto?
I don't know who's on your waivers. Don't just ask me who you should pick up. Give me names to choose from.
If you only have one team, post your team in your signature with the league parameters.
I don't know every single matchup for next week, so if you want me to choose a player for the following week and you think the matchups are important, tell me who they're facing.
There's more than one player with the same last name? Then spell out who you're talking about.
Thanks!
---
---
Return to "Baseball - General Player Discussion"
Who is online
Users browsing this forum: Google and 10 guests