Where do you see Otani's value being at in drafts this year? In an 8 team keeper league, keep 10 players per team, would inside the 5th rd be crazy?
8 team league (10 keepers each season)
6X6 Scoring
H, R, HR, RBI, SB, OPS
W, QS, SV+H, WHIP, K

C: Kyle Schwarber
1B: Anthony Rizzo
2B: Jonathan Schoop
3B: Alex Bregman
SS: Jorge Polanco
OF: George Springer
OF: Rhys Hoskins
OF: Whit Merrifield
UTIL: AJ Pollock
UTIL: Nicholas Castellanos
UTIL: Carlos Santana
BN: Charlie Blackmon
BN: Yasiel Puig
BN: Tommy Pham
BN: Nomar Mazara
BN: Gregory Polanco
BN: Jonathan Villar
BN: Rougned Odor
BN: Trevory Story



SP: James Paxton
---
Around top 70 overall
Grey Albright
http://razzball.com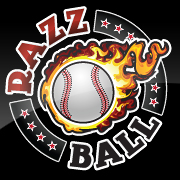 If you want me to look at your team, post the team. Don't post a link to another site where the team is.
Have you given me all the info I need to judge your team? The number of teams in the league is a good start for the big overall questions.
Is your league H2H? Roto?
I don't know who's on your waivers. Don't just ask me who you should pick up. Give me names to choose from.
If you only have one team, post your team in your signature with the league parameters.
I don't know every single matchup for next week, so if you want me to choose a player for the following week and you think the matchups are important, tell me who they're facing.
There's more than one player with the same last name? Then spell out who you're talking about.
Thanks!
---
---
Return to "Baseball - General Player Discussion"
Who is online
Users browsing this forum: Google and 11 guests