Posts: 4
Joined: Sat Sep 02, 2017 8:11 pm
When it comes to playoffs for h2h category wins, should i go with hot schomatoes you mentioned over your daily recaps? going into playoffs next week and have some struggling bats like Andrew McCutchen, Yonder Alonso, J.D Martinez doing his best Gallo impression with the low avg, while i have Joyce, Delino and Bader in my BN spot, should i just go with those hot players instead of McCutchen or Alonso? also should i keep an eye out for players you mention as hot schomatos for the week and swap them accordingly? Thanks in advance.
---
Yes, go with hot hands, and swap them by the week... Lose Alonso
Grey Albright
http://razzball.com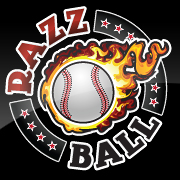 If you want me to look at your team, post the team. Don't post a link to another site where the team is.
Have you given me all the info I need to judge your team? The number of teams in the league is a good start for the big overall questions.
Is your league H2H? Roto?
I don't know who's on your waivers. Don't just ask me who you should pick up. Give me names to choose from.
If you only have one team, post your team in your signature with the league parameters.
I don't know every single matchup for next week, so if you want me to choose a player for the following week and you think the matchups are important, tell me who they're facing.
There's more than one player with the same last name? Then spell out who you're talking about.
Thanks!
---
---
Return to "Baseball - General Player Discussion"
Who is online
Users browsing this forum: No registered users and 11 guests