Posts: 21
Joined: Tue Jun 30, 2009 3:59 pm
Is Garret Jones human?? I picked him up of waivers and i am just going ride this streak he has going.
20 Team Rotisserie, 5 Keepers

C Victor Martinez, Cle C, 1B
1B Josh Whitesell, Ari 1B
2B Felipe Lopez, Mil 2B DTD
3B Jorge Cantu, Fla 1B, 3B
SS Derek Jeter, NYY SS
2B/SS Everth Cabrera, SD SS
1B/3B Casey Blake, LAD 1B, 3B
OF Jermaine Dye, CWS OF
OF Marlon Byrd, Tex OF
OF Nolan Reimold, Bal OF
OF Garrett Jones, Pit OF, DH
OF Jonny Gomes, Cin OF, DH
UTIL Ryan Spilborghs, Col OF
Bench Lance Berkman*, Hou 1B DL15
Bench Casey McGehee, Mil 2B, 3B
Bench -- -- -- -- -- -- -- -- --
PITCHERS
P Felix Hernandez, Sea SP
P Matt Garza, TB SP PP
P Paul Maholm, Pit SP
P Dallas Braden, Oak SP
P John Smoltz, Bos SP
P C.J. Wilson, Tex RP
P Chad Gaudin, SD SP
P Joakim Soria, KC RP
P Jon Rauch, Ari RP
Bench Tim Stauffer, SD SP
DL Jake Peavy*, SD SP DL15
---
Good idea.
Grey Albright
http://razzball.com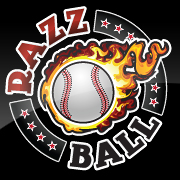 If you want me to look at your team, post the team. Don't post a link to another site where the team is.
Have you given me all the info I need to judge your team? The number of teams in the league is a good start for the big overall questions.
Is your league H2H? Roto?
I don't know who's on your waivers. Don't just ask me who you should pick up. Give me names to choose from.
If you only have one team, post your team in your signature with the league parameters.
I don't know every single matchup for next week, so if you want me to choose a player for the following week and you think the matchups are important, tell me who they're facing.
There's more than one player with the same last name? Then spell out who you're talking about.
Thanks!
---
---
Return to "Baseball - General Player Discussion"
Who is online
Users browsing this forum: No registered users and 6 guests