I thought I'd share some test results I performed on about 1 month's worth of our '% Start' estimates for hitters: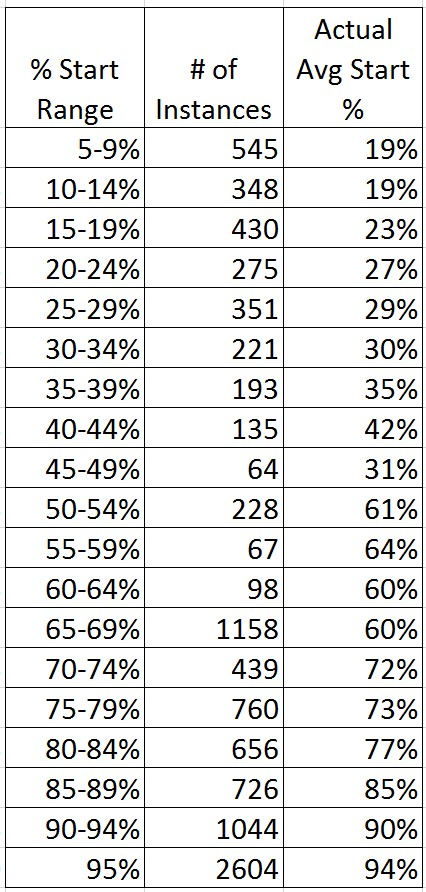 I'm quite pleased with the results. I recently added some quality checks that should improve the results a bit.
For those curious why 65-69% has so many instances, players who've played 4+ games in the past 7 days get an automatic bump to 65%. This helps ensure backups in short-term starting roles get boosted up once their new role is established.