Posts: 20
Joined: Tue Jun 09, 2009 12:18 pm
This is by far my favorite fantasy baseball blog... You do an unbelievable job here. I have checked others in the links but none really stand out. What are some of your favorites? Thanks.
12-team H2H, points, Keeper (13)
C-Doumit
1B-Butler
2B-Pedroia
SS-Jeter
3B-Uribe
IF-Konerko
LF-Braun
CF-Ellsbury
RF-Cruz
OF-Bay
U-Hawpe
SP-Sabathia, W Rodriguez, Shields, Hanson, Price, Danks, Garza, Kazmir, Penny, Tejeda, Garcia
RP-Broxton, Papelbon, Jenks, Francisco, Hughes, Bard, Wuertz
---
Thanks for the kind words! Honestly, I don't have time to read others. I use Fangraphs for stats and that's about it.
Grey Albright
http://razzball.com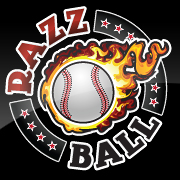 If you want me to look at your team, post the team. Don't post a link to another site where the team is.
Have you given me all the info I need to judge your team? The number of teams in the league is a good start for the big overall questions.
Is your league H2H? Roto?
I don't know who's on your waivers. Don't just ask me who you should pick up. Give me names to choose from.
If you only have one team, post your team in your signature with the league parameters.
I don't know every single matchup for next week, so if you want me to choose a player for the following week and you think the matchups are important, tell me who they're facing.
There's more than one player with the same last name? Then spell out who you're talking about.
Thanks!
---
Posts: 1473
Joined: Tue Jul 29, 2008 10:45 am
Location: Southern Illinois
Contact:
give joenathanbaseball.com a try.
---
---
Return to "Baseball - General Player Discussion"
Who is online
Users browsing this forum: Bing [Bot] and 11 guests