Is there a printable rankings ? I thought there used to be.

Maybe I am going crazy.
C: C. Santana
1B: Craig
2b: Pedroia
3B: Headley
SS: Reyes
OF: Stanton
OF: McCutchen
OF: Cruz
Util: Rizzo
Bench: Hosmer
Bench: K. Morales

SP: Kershaw
SP: Hamels
SP: Strasburg
SP: Lee
SP: D. Phelps
SP: T. Skaggs
SP: Straily
SP: Corbin
RP: Hanrahan
RP: Reed
RP: Kimbrel
DL: Griffin

------

C: Weiters
1b: Davis (Can keep)
2b: Uggla
3b: Longo
SS: Rollins
OF: Craig (Can Keep)
OF: Werth (Can Keep)
OF: McCutchen
Util: Harper (Can Keep
BN: Belt (Can Keep)
BN: Middlebrooks (Can Keep)
BN: Cain (Can Keep)
BN: Hosmer

SP: Strasburg (Can Keep)
SP: Detwiler (Can Keep)
SP: J. Zimm
SP: Milone (Can Keep)
SP: Mccarthy (Can Keep)
SP: Skaggs (Can Keep)
SP: Parker (Can Keep)
SP: Bauer (Can Keep)
SP: Lynn (Can Keep)
SP: Halladay (Can Keep)
SP: Richard (Can Keep)
RP: Cook (Can Keep)
RP: Downs (Can keep)
RP: Russell (Can Keep)
DL: Griffin (Can keep)
DL: Cashner (Can Keep_
---
There was never one...
Grey Albright
http://razzball.com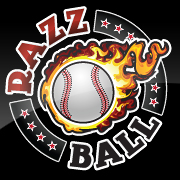 If you want me to look at your team, post the team. Don't post a link to another site where the team is.
Have you given me all the info I need to judge your team? The number of teams in the league is a good start for the big overall questions.
Is your league H2H? Roto?
I don't know who's on your waivers. Don't just ask me who you should pick up. Give me names to choose from.
If you only have one team, post your team in your signature with the league parameters.
I don't know every single matchup for next week, so if you want me to choose a player for the following week and you think the matchups are important, tell me who they're facing.
There's more than one player with the same last name? Then spell out who you're talking about.
Thanks!
---
Sponsor

Posts: 253
Joined: Wed Apr 14, 2010 5:03 pm
You can download the WarRoom from the tools menu and go to the players tab which gives you the ranking for hitters, pitchers, and overall. It's also easy to copy and paste into an excel spreadsheet if you're into that.
10 Team Yahoo 10X10 Daily
R,H,HR,RBI,SB,BB,K,E,AVG,SLG
IP,W,L,CG,SV,H,HR,BB,K,ERA

C: Perez 1B: Abreu 2B: Phillips 3B: Arenado SS: Tulo OF: Jones, Cespedes, Burns UTIL: Bryant
BN: Hosmer, Rosario DL: Dickerson, DeShields

SP: Samardzjia, Carrasco RP: Allen, Street P: Grilli, Ross, Hammel
BN: Pineda, Fiers, Iwakuma, Odorizzi DL:
---
---
Return to "Baseball - General Player Discussion"
Who is online
Users browsing this forum: No registered users and 13 guests