Posts: 119
Joined: Mon May 09, 2011 7:37 pm
Be Miguel Cabrera playing the Indians. Gassed from legging out a single from a deep hit, in the gap of right field, for a close play at first. Prince Fielder is now up to bat. During the at-bat, Miguel's left arm and face go limp. He cheers on Prince while looking/sounding like a Hispanic Sylvester Stallone. Nick Swisher gets distracted playing 1B with the fresh scent of Nutter Butter exuding from Miguel's pores. Swisher presses on through the death rattle of wheezing and Miguel's exclamations that there "isn't enough air around me" to regain himself. Prince gets walked. Both take the full time allotted to their bases, out of necessity, as Miguel's legs begin to cramp up again. Swisher notices the aroma has switched to fluffy whip. Both players permeate their sugary treat scent and try to recoup their breath as V-Mart goes down swinging. Jhonny Peralta is now up. Prince and Miguel notice that Tom Brookens, the Tigers 3rd base coach, is making weird hand gestures that they don't often see. Both are thinking Brookens must be on a Doc Ellis bender because he gave them the 'double steal' sign. They brush it off as an LSD laced mistake. Brookens is persistent. So, on Peralta's last strike they shifted their center of gravity onto tree stumps called legs, ankles screaming in pain, and they started to "run." There is no equal and opposite reaction that can stop these movements. With the blazing speed of elephants in quicksand they ran to their bases like it was the last watermelon jolly rancher in the candy dish. The fans had to decide to either cover their ears from the thundering sound of thighs chafing or grab their seats for the in suing 4.3 richter scale earthquake. Though, it was like watching people run in slow-motion Carlos Santana wasn't able to throw them out. He became too entranced by the body fat that mimicked the movements of a lava lamp. Astounding shapes were seen. Both made it safely and the trainers readied the coco butter pouches to be given intravenously upon their return.
---
Ha! I made a similar joke in tomorrow's roundup, that will be posted at midnight...
Grey Albright
http://razzball.com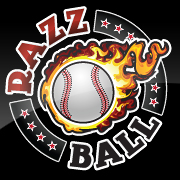 If you want me to look at your team, post the team. Don't post a link to another site where the team is.
Have you given me all the info I need to judge your team? The number of teams in the league is a good start for the big overall questions.
Is your league H2H? Roto?
I don't know who's on your waivers. Don't just ask me who you should pick up. Give me names to choose from.
If you only have one team, post your team in your signature with the league parameters.
I don't know every single matchup for next week, so if you want me to choose a player for the following week and you think the matchups are important, tell me who they're facing.
There's more than one player with the same last name? Then spell out who you're talking about.
Thanks!
---
---
Return to "Baseball - General Player Discussion"
Who is online
Users browsing this forum: No registered users and 10 guests