Posts: 44
Joined: Wed May 16, 2012 7:47 pm
Would you consider dropping Uggla? He's basically just another Adam Dunn, and I don't know really if the couple homers he will hit every now and then are worth the terrible batting average for my team, which I am 2nd to last in. Anyways if I drop Uggla, I'll of course have Altuve, Aybar, Simmons, and Rutledge for the 2B/SS spots Also, I am actually trying to trade for Brandon Phillips. I proposed giving Bautista, Altuve, and Swisher to get Phillips, Adrian Gonzalez, and Josh WIllingham. Smart?
C-Salvador Perez
1B-Anthony Rizzo
2B-Jose Altuve
SS-Josh Rutledge
3B-Evan Longoria
1B/3B-Nick Swisher
2B/SS-Andrelton Simmons
OF-Ryan Braun, Jose Bautista, Matt Holliday, Austin Jackson, Dexter Fowler
UTIL-Juan Pierre
Bench- Brian McCann, Norichika Aoki
P-Madison Bumgarner, Jordan ZImmermann, Max Scherzer, Matt Harvey, CJ Wilson, Alex Cobb, Sergio Romo, Chris Perez, Huston Street, Junichi Tazawa
---
You can lose him there...
Grey Albright
http://razzball.com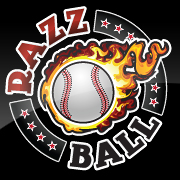 If you want me to look at your team, post the team. Don't post a link to another site where the team is.
Have you given me all the info I need to judge your team? The number of teams in the league is a good start for the big overall questions.
Is your league H2H? Roto?
I don't know who's on your waivers. Don't just ask me who you should pick up. Give me names to choose from.
If you only have one team, post your team in your signature with the league parameters.
I don't know every single matchup for next week, so if you want me to choose a player for the following week and you think the matchups are important, tell me who they're facing.
There's more than one player with the same last name? Then spell out who you're talking about.
Thanks!
---
---
Return to "Baseball - General Player Discussion"
Who is online
Users browsing this forum: No registered users and 2 guests