People of Razzball! I'm not dead yet! My balls may be a few years older, but I still do the fantasy baseballing (<--- my wife's term). Hooray and thanks for spending 60 valuable seconds of your life reading this.
Here's my team... 14 team h2h keeper, 5x5 with QS instead of wins. This is the first year of the keeper. Average and steals are going to suffer, though I think I could squeak by with that pitching staff and other counting offensive stats will be average with good power. I'll admit I overpaid for Geo, but I panicked when options for top starters were dwindling near the middle of the draft. Clearly I'm going to need to get a replacement for Profar and perhaps upgrade from Colvin and Stubbs. Dom Brown and Matt Carpenter are on waivers. Good replacements for Profar and Colvin/Stubbs?
Other than that, it was a pretty average draft for me that I wish I could do over. Anyway, suggestions?
C Castillo, Welington C CHC  1
1B Goldschmidt, Paul 1B ARI  29
2B Zobrist, Ben RF TB 21
3B Longoria, Evan 3B TB 43
SS Segura, Jean SS MIL  9
MI Profar, Jurickson 2B TEX  1
CI Alonso, Yonder 1B SD  1
OF Stanton, Giancarlo RF MIA  44
OF Jones, Adam CF BAL  31
OF Soriano, Alfonso LF CHC  1
OF Colvin, Tyler LF COL  1
U Stubbs, Drew CF CLE  1
SP Gonzalez, Gio SP WAS  32
SP Samardzija, Jeff SP CHC  15
SP Minor, Mike SP ATL  7
SP Latos, Mat SP CIN  9
SP Gee, Dillon SP NYM  3
RP Axford, John RP MIL  3
RP Cook, Ryan RP OAK 1
RES Estrada, Marco SP MIL  4
RES Madson, Ryan RP LAA  1
RES Cole, Gerrit SP PIT 1
RES Doubront, Felix SP BOS  1
As for my Razzball league team that I'm drafting tonight with p0rk Burn, here's our team logo: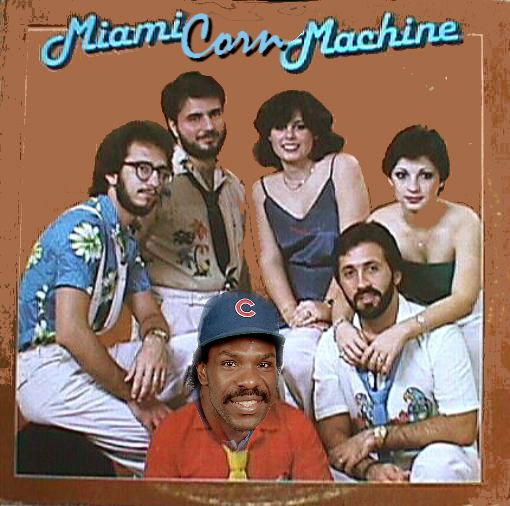 We're submitting this to the Razzball Team Logo contest. What? Don't have one? You should and I'd like to submit one. The winner gets a lock of Rudy's fro. Have a nice weekend.