So Carlos Beltran has been cold poopy for the past month and then some, I've been number one in my league the whole season and my outfield is pretty strong right now (Braun, Hamilton, Garret Jones, David Murphy). Should I just cut him and use his slot for hot players down the stretch?
Yahoo 14-Team H2H. R/HR/RBI/SB/BB/AVG and W/L/SV/K/ERA/WHIP

C: Carlos Ruiz
1B: Billy Butler
2B: Omar Infante
3B: Adrian Beltre
SS: Elvis Andrus
LF: Ryan Braun
CF: Josh Hamilton
RF: Carlos Beltran
Util: Adam LaRoche
Util: Allen Crag
BN: Matt Adams
BN: Coco Crisp
BN: Brennan Boesch

SP: Jason Hammel, Jake Peavy, Mat Latos, David Price, Colby Lewis, Roy Oswalt, Carlos Zambrano

RP: Joe Nathan, Aroldis Chapman, Ernesto Frieri

DL: Drew Storen
---
Yeah, go for it...
Grey Albright
http://razzball.com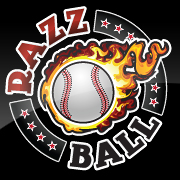 If you want me to look at your team, post the team. Don't post a link to another site where the team is.
Have you given me all the info I need to judge your team? The number of teams in the league is a good start for the big overall questions.
Is your league H2H? Roto?
I don't know who's on your waivers. Don't just ask me who you should pick up. Give me names to choose from.
If you only have one team, post your team in your signature with the league parameters.
I don't know every single matchup for next week, so if you want me to choose a player for the following week and you think the matchups are important, tell me who they're facing.
There's more than one player with the same last name? Then spell out who you're talking about.
Thanks!
---
---
Return to "Baseball - General Player Discussion"
Who is online
Users browsing this forum: No registered users and 4 guests