Anyone else hate them...?

Well only when i use most of my moves early on..
14 Team Yahoo 5x5. 30 move limit (30 remaining)
C) Arencibia
1B) Rizzo
2B) Uggla
3B) Machado
SS) Andrus
OF) McCutchen
OF) A. Jones
OF) Choo
UTIL) Jennings
B) Hosmer
SP) Cain, Zimmermann, Latos, Porcello, Milone, Wheeler, Tillman, Gee, Erasmo Ramirez.
RP) Holland, Veras, Bell
---
I don't like them... Not sure what the point of them is, really... Fantasy is supposed to simulate being a GM for a sports team, no team has an arbitrary certain number of moves...
Grey Albright
http://razzball.com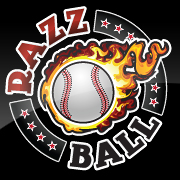 If you want me to look at your team, post the team. Don't post a link to another site where the team is.
Have you given me all the info I need to judge your team? The number of teams in the league is a good start for the big overall questions.
Is your league H2H? Roto?
I don't know who's on your waivers. Don't just ask me who you should pick up. Give me names to choose from.
If you only have one team, post your team in your signature with the league parameters.
I don't know every single matchup for next week, so if you want me to choose a player for the following week and you think the matchups are important, tell me who they're facing.
There's more than one player with the same last name? Then spell out who you're talking about.
Thanks!
---
Yeah his is my first year in a league with a move limit and I dont like it at all. However, given that it is a weekly head to head I assumed it was to prevent people from adding players they dont intend to keep on their roster or dont have room for on their roster just to put them on waivers for long enough that the player becomes unusable for the following week or perhaps as a pitcher so no one an use them for their next start etc...
---
---
Return to "Baseball - General Player Discussion"
Who is online
Users browsing this forum: No registered users and 5 guests