He hurt himself during batting practice. This is why pitchers shouldn't be allowed to run. Grab Dave Robertson, I guess.
I like sports with balls in them.
---
I'm grabbing Robertson unless Grey chimes in here and tells me differently.
5x5 Roto 12 teams

C Santana, Carlos (1B,C) CLE 
1B Goldschmidt, Paul (1B) ARI 
2B Phillips, Brandon (2B) CIN 
3B Zimmerman, Ryan (3B) WAS 
SS Espinosa, Danny (2B,SS) WAS 
MI Johnson, Kelly (2B) TB
CI Frazier, Todd (1B,3B) CIN 
OF Hunter, Torii(OF) DET
OF McCutchen, Andrew (OF) PIT
OF Pence, Hunter (OF) SF 
OF Stanton, Giancarlo (OF) MIA 
OF Stubbs, Drew (OF) CLE
U Bonifacio, Emilio (OF) TOR 
U Machado, Manny (3B) BAL 

P Benoit, Joaquin (P) DET 
P Greinke, Zack (P) LAD 
P Janssen, Casey (P) TOR 
P Milone, Tommy (P) OAK 
P Moore, Matt (P) TB 
P Morrow, Brandon (P) TOR 
P Parker, Jarrod (P) OAK 
P Dempster, Ryan (P) BOS 
P Soriano, Rafael (P) WAS 

Bench (P) Ryu, Hyun-Jin (P) LAD 
Bench (P) Doubront, Felix (P) BOS
Bench (P) Hanson, Tommy (P) LAA 
Bench (P) Masterson, Justin (P) CLE
Bench (1B) Lind, Adam (1B) TOR
---
He's going for an MRI now... He was smiling after being carted off.... preliminary diagnosis was twisted knee.
C: C. Santana
1B: Craig
2b: Pedroia
3B: Headley
SS: Reyes
OF: Stanton
OF: McCutchen
OF: Cruz
Util: Rizzo
Bench: Hosmer
Bench: K. Morales

SP: Kershaw
SP: Hamels
SP: Strasburg
SP: Lee
SP: D. Phelps
SP: T. Skaggs
SP: Straily
SP: Corbin
RP: Hanrahan
RP: Reed
RP: Kimbrel
DL: Griffin

------

C: Weiters
1b: Davis (Can keep)
2b: Uggla
3b: Longo
SS: Rollins
OF: Craig (Can Keep)
OF: Werth (Can Keep)
OF: McCutchen
Util: Harper (Can Keep
BN: Belt (Can Keep)
BN: Middlebrooks (Can Keep)
BN: Cain (Can Keep)
BN: Hosmer

SP: Strasburg (Can Keep)
SP: Detwiler (Can Keep)
SP: J. Zimm
SP: Milone (Can Keep)
SP: Mccarthy (Can Keep)
SP: Skaggs (Can Keep)
SP: Parker (Can Keep)
SP: Bauer (Can Keep)
SP: Lynn (Can Keep)
SP: Halladay (Can Keep)
SP: Richard (Can Keep)
RP: Cook (Can Keep)
RP: Downs (Can keep)
RP: Russell (Can Keep)
DL: Griffin (Can keep)
DL: Cashner (Can Keep_
---
Grab K-Rob
Grey Albright
http://razzball.com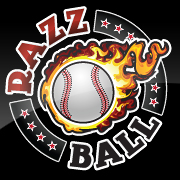 If you want me to look at your team, post the team. Don't post a link to another site where the team is.
Have you given me all the info I need to judge your team? The number of teams in the league is a good start for the big overall questions.
Is your league H2H? Roto?
I don't know who's on your waivers. Don't just ask me who you should pick up. Give me names to choose from.
If you only have one team, post your team in your signature with the league parameters.
I don't know every single matchup for next week, so if you want me to choose a player for the following week and you think the matchups are important, tell me who they're facing.
There's more than one player with the same last name? Then spell out who you're talking about.
Thanks!
---
Posts: 42
Joined: Thu Mar 03, 2011 10:59 am
Contact:
Id grab soriano. I think yanks will keep k rob
in setup role
---
Posts: 236
Joined: Sat Mar 31, 2012 2:27 pm
AL east teams are smiling behind closed doors
---
AL east teams are smiling behind closed doors
until robertson starts mowing their sorry asses down.
as bad as this is for the yanks, they needed a kick in the nuts to play like they used to--as a team. not downplaying the magnitude of the loss, but things like this sometimes brings shaky teams together. so smile as long as possible.
kinda glad i hung on to Huston Street now. almost traded him last week. rivera was my main closer and i could only use one a night.
12 team/H2H


C G. Sanchez
1B -Miggy Cabs
2b -DJ LaMahieu
3b -K.Seager
SS -T.Story
OF -S. Piscotty
OF -A. Duvall
OF -Souza Jr.
OF -Yelicch
UT- C. Owings
BN -M. Rynolds
BN - Drury
hits/runs/Avg./SB/HR
-------
C. Kluber
J.A. Happ
Mike Montgomery
Jimmy Nelson
Joe Ross
Jake Faria
David Paulino
C. Rodon
Relievers
A. Miller
D. Betances
R. Iglesias
A. Chapman
H2H 12 team points league
ops, ip, qs, era, sv, whip

---
---
Return to "Baseball - General Player Discussion"
Who is online
Users browsing this forum: Bing [Bot] and 2 guests